Kevin Smith Loves Edgar Wright's "Scott Pilgrim"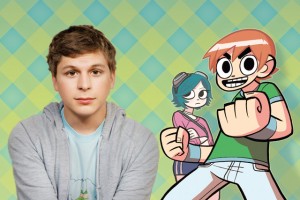 When Kevin Smith talks, geeks listen. How do I know this? Well, because I'm a pretty huge geek myself. He is getting the geeks of the world all hot and bothered as he talks about Edgar Wright's upcoming release Scott Pilgrim, which is based on a series of graphic novels of the same name.
Scott Pilgrim vs. The World stars Michael Cera, in a someone less awkward role than usual, as the slacker title character who is the bassist in the band Sex Bob-Omb. Scott falls in love with the beautiful Ramona V. Flowers, but there is a catch. Scott must defeat her seven evil exes in combat to win her over completely. The graphic novel is filled with video game references, and anime style art.
"That movie is great," Smith said. "It's spellbinding and nobody is going to understand what the fuck just hit them. It's just a fucking good time man."
"If you've ever seen Scott Pilgrim, he did a fucking damn fine job of taking essentially an anime looking book and putting it into the real world, while keeping everything about that book that's kind of cool and what pops."
Smith also mentions that famed pop culture director Quentin Tarantino also loved the film. So far we have gotten enthusiastic thumbs up from famous directors such as Jason Reitman, Quentin Tarantino, and Kevin Smith. Is anyone else incredibly excited about this film?