Video of Baylor Basketball Forward Brittney Griner Punching Texas Tech Guard In Face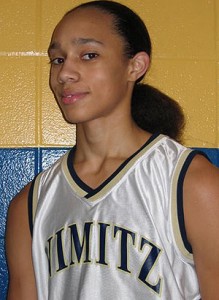 Baylor University basketball forward Brittney Griner is in the news again. You may have seen her before, but not punching another basketball player!
Yesterday Griner punched a Texas Tech guard, Jordan Barncastle, in the face after a victory celebration. Baylor's coach, Kim Mulkey said, "There's no place for that in sports… It was ugly for women's basketball. It was ugly that coaches were on the court, that benches cleared, and I will take care of that with my team."
Brittney Griner was ejected from the game, and will serve at least a one game suspension. But there will very likely be a larger punishment for the player. The people who really lose are her teammates, for the games she will miss. Hopefully she won't be out long.
Watch the video of Brittney Griner punching Jordan Barncastle below: