TV Gets A New Wonder Woman In Adrianne Palicki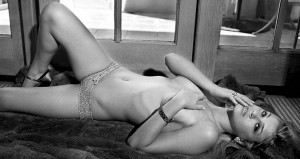 I am all for bringing superhero projects to television.  I would much rather watch a weeklyseries that puts our title characters in new adventures, facing new villains, and delving deeper into their characters.  That is one of the reasons I am still watching The Cape.  It's not a great show, but I think it's fun and would love to see more shows like it.  Unfortunately, I have a hard time believing it will get picked up for another season.  As much as I love the idea of a Wonder Woman show, I am a little scared about this version already.
David E. Kelley is the man behind the project.  In case you didn't know, his other series include Chicago Hope, The Practice, Ally McBeal, Boston Public, and Boston Legal just to name a few.  If that lists alone doesn't make you apprehensive also know that all of the television studios passed on the project after his first pitch.  Initial word was because it was just going to cost too much.  But it may also just be because it's bad.  Also, Bleeding Cool supposedly got their hands on the pilot script and says that the phrase "You go, girl" is included.  Really?
No matter what I think the project is moving forward, and Warner Brothers has announced the the woman playing the titular character is Adrianne Palicki.  I have only seen the actress in Legion, and I have tried to completely forget about the film so I don't remember her at all.  She is also co-starring in the upcoming films Elektra Luxx and Red Dawn.  On the television side, she has appeared in a variety of things, most notable Friday Night Lights. 
Warner Brothers has said "The series pilot is a reinvention of the iconic DC Comics title in which Wonder Woman – a.k.a. Diana Prince – is a vigilante crime fighter in Los Angeles but also a successful corporate executive and a modern woman trying to balance all of the elements of her extraordinary life." 
What do you think about this project?  Do you like Adrianne in the role?  What comic would you like to see get the television treatment?