Transformers: Revenge of the Fallen Earns Big At Box Office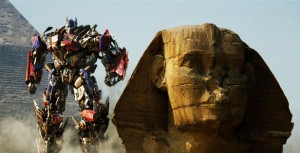 Transformers: Revenge of the Fallen has lead the box office as expected, since it's Wednesday release last week. The movie came in at the #2 spot for the highest five day opening of all time, second only to "The Dark Knight." Transformers: ROTF came in at $200.1 million in the US from Wednesday to Sunday, and brought in a total of $390.4 million worldwide.
The film came incredibly close to taking the number one spot, which will most likely be held by "Dark Knight" at ($203.8 million) for quite some time.
I think that it is very interesting to note the differences between the two films, and yet the similarities in how much money they made during opening. For example, the Rotten Tomatoes rating for "The Dark Knight" is 94% – an INCREDIBLY solid film. On the other hand, Transformers currently has a rating of 20% on RT. It just goes to show you that everyone has incredibly diverse taste, and enjoys a "good" movie for different reasons.