"Transformers" Beats "Ice Age" at the Weekend Box Office Showdown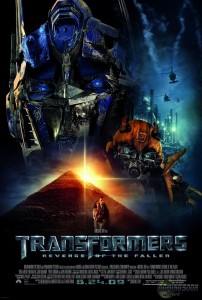 The highest grossing film of 2009, "Transformers: Revenge of the Fallen," came out victorious at the box office this past 4th of July weekend. The action packed robot thrill-ride from Michael Bay earned $42.3 million dollars in the US, according to Box Office Mojo. It just barely beat out "Ice Age: Dawn of the Dinosaurs," which came in at a very honorable $41.7 million dollars.
As of Sunday night, the box office had both films tied neck and neck, at $42.5 million dollars domestically. But the Transformers came out victorious, once again – truly a force to be reckoned with. The movie is critic proof, and does not seem to cease to be entertaining to the masses. Over the past 12, "Transformers: ROTF" has earned a total of $293.4 million dollars in the US, and $593.8 million dollars worldwide.
Did someone say "Transformers 3" by any chance?