Top Ten List: The Next Ten Modern Holiday/Christmas Classics
Tis the season…to pop in your favorite holiday movie and curl up on the couch. We all know how great It's a Wonderful Life is and were all aware of the staying power of such films as Miracle on 34th Street, White Christmas or A Christmas Carol – but those are all like…really old. Instead of re-hashing the top 10 classics, this list will feature The Next 10: Modern Holiday Classics. All of which were released after 1980.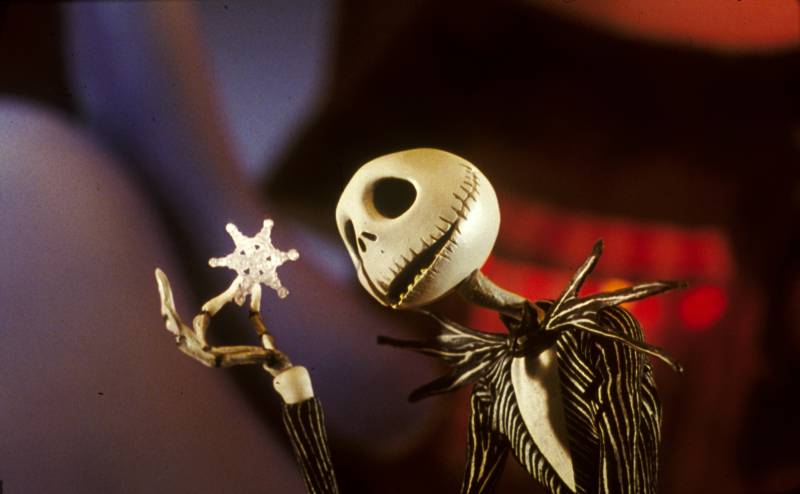 10. The Nightmare Before Christmas
A film that doesn't really fit well into any genre and almost more of a Halloween movie than a Christmas movie, TNBC still manages to capture the feeling of Christmas – even in a world of dark stop motion horror. Jack Skellington educates the land of Halloweentown to joys that are Christmas. Keep an eye out for Sandy Claws.
The Nightmare Before Christmas (2-Disc Collector's Edition + Digital Copy) for $24.99

The Nightmare Before Christmas [Blu-ray] + Digital Copy for $27.99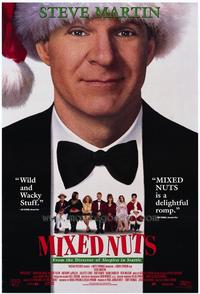 9. Mixed Nuts
Quick – What do Steve Martin, Madeline Kahn, Adam Sandler, Jon Stewart and Live Schreiber have in common? They were all in Mixed Nuts…along with several other incredible talents. A movie that has become more of a cult classic, it is not without its merits. It's a modern classic that has sadly been missed by too many audiences.
Mixed Nuts (DVD) for $9.49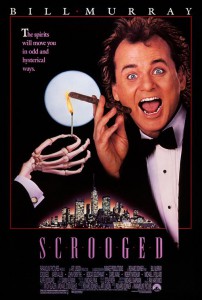 8. Scrooged
How do you follow Steve Martin on a list like this? With Bill Murray, that's how. Murray is the greatest part of this movie that also stars the ever annoying Bobcat Goldthwait (who is still alive by the way…I could have sworn he had died). Scrooged has an amazing ability to be poignant, touching, crass and hilarious all at the same time. Regrettably underrated and since forgotten, be sure to check out Scrooged. Keep an ear out for the Little Shop of Horrors reference at the end…it comes out of nowhere, but for some reason also feels completely natural.
Scrooged (DVD) for $9.99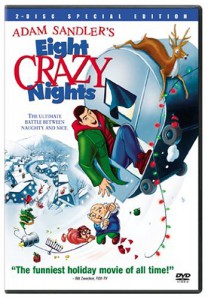 7. Eight Crazy Nights
That's right – I threw a Hanukkah movie in here…the only one I could think of and it is a fantastically funny movie. In Adam Sandler's constant quest to produce movies that challenge the status quo of "who he is" I feel that Eight Crazy Nights actually one of his better ventures. As virtually the only mainstream Hanukkah movie, it holds its own and is able to be both fairly kid friendly and tolerable for adults.
Eight Crazy Nights (Two-Disc Special Edition) for $12.49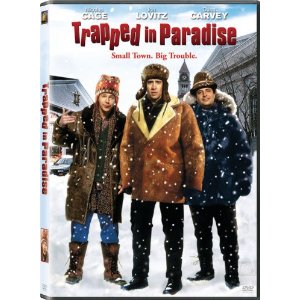 6. Trapped In Paradise
How can you not love this movie? Jon Lovitz, Dana Carvey and Nicholas Cage (before he started trying too hard) star in this hidden gem. Sure it's formulaic and sure it's predictable as hell, but the script is so funny and the characters are so engaging that none of its faults can hold it back from being considered a modern classic. Keep an eye and an ear out for the brothers' mom; her lines alone are enough to make any Scrooge laugh.
Trapped in Paradise for $9.98
5. Elf
Is this a kid's movie? Is this an adult's movie about a giant man-elf? This is simply a wonderfully innocent Christmas film made from two people known for much lewder humor…Jon Favreau and Will Ferrel. They pulled it off with style and with heart for a film that has truly become a modern classic among all ages. Keep an eye out for the great use of old school comedians a la Ed Asner and most notably Bob Newhart.
Elf (Infinifilm Edition) for $9.49

Elf (Ultimate Collector's Edition) for $34.99

Elf [Blu-ray] for $18.99

Elf (Ultimate Collector's Edition) [Blu-ray] for $35.99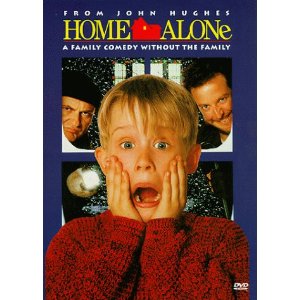 4. Home Alone 1 & 2
Anyone over the age of 30 reading this isn't as likely to understand the lasting resonance of these two movies. For a pair of films that in its day were seen as nothing more than bulk holiday family fare, the first two Home Alone movies have proved with their staying power that there is something resonant about Kevin and his shenanigans. Two of the most quotable Christmas movies ever, this 25 year old writer still feels nostalgic when watching them. (Skip the god-awful follow ups.)
Home Alone: The Complete Collection for $17.49

Home Alone Collection [Blu-ray] for $33.49
*It should be noted that the following three films were originally going to be ranked as a three-way tie for first place, however after careful consideration, they have been ranked. Read on to find out why they landed where they did.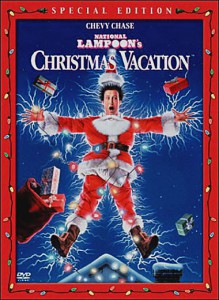 3. Christmas Vacation
"The Griswolds" – 'Nuff said. This hap-hap-happiest family this side of the North Pole has provided enough entertainment for four feature length films…arguably the best being Christmas Vacation. While an excellent comedic script and top notch performances by both Chevy Chase and Randy Quaid do rank this film in the top three modern Holiday classics, it lacks the certain warmth, innocence and substance that make the next two stand out so much.
National Lampoon's Christmas Vacation (Special Edition) for $10.99

National Lampoon's Christmas Vacation [Blu-ray] for $18.49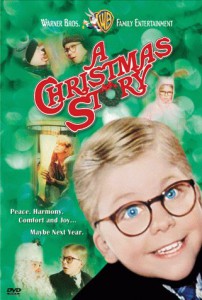 2. A Christmas Story
Let me start off by saying that A Christmas Story is Christmas. It is the perfect realization of Christmastime for a child. Add in heartfelt drama, crushed dreams and the just-dysfunctional-enough-family-to-be-funny and you have a truly spectacular and memorable Christmas classic.  Classic enough that if I say the words "leg lamp" you know exactly what I mean. While A Christmas Story may encapsulate the Christmas feeling the most, I dare say there is a better Christmas film.
A Christmas Story (Two-Disc Special Edition) for $21.99

A Christmas Story [Blu-ray] for $14.99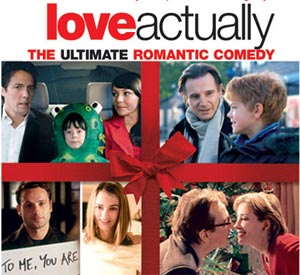 1. Love Actually
I'll give you a minute to vent your outrage. Ready? Ok. Love Actually is the rare film where low expectations pay off. Many who saw this film in theaters or later on video expected it to be another generic romantic comedy set in Britain, what they got was nothing short of spectacular. Its ability to interweave such touching and engrossing stories of comedy and tragedy while at the same time keeping all stories well-paced and weighted make it the best modern holiday movie.
Love Actually for $10.99

Love Actually [Blu-ray] for $14.99
Did I fail to mention your favorite holiday movie? Upset about the way they ranked? Leave me a comment below and let me know how you really feel.
*Be careful out there this holiday season…you'll shoot your eye out.