Top Chef Judge Padma Lakshmi Gives Birth To Baby Girl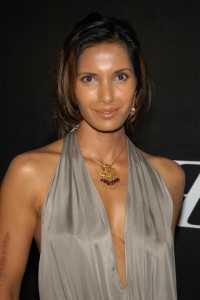 The 39 year old Top Chef judge Padma Lakshmi gave birth to her "miracle" baby Saturday evening. Krishna Thea Lakshmi and mother are both doing fine according to her rep.
What is amazing is that Padma Lakshmi suffers from endometriosis which often causes infertility. Add on the fact that she is 39, and the father still remains a mystery, and you have one miracle baby.
Padma is not only a judge on Bravo's Top Chef, but is also developing a show for NBC. In her spare time she works on cookbooks as well as jewelry. She even still models. Judging from her body before the baby, we'll probably see her bounce right back.  Congratulations to Padma on her first child!