Nastia Liukin's Boyfriend is Evan Lysacek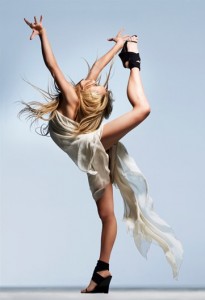 Sure everyone jokes about male figure skaters being gay, but Evan Lysacek is out to silence all the haters. It appears he is dating Olympic gold medalist gymnast Nastia Liukin.
The couple confirmed that they have been dating since last summer, and met while on NBC's Skating and Gymnastics Spectacular in Rapid City, SD in October 2008. "We became good friends and have become really close since then," says Lysacek.
The two lovebirds have been spotted together at such places such as the ESPYs, and Lysacek was at the US Gymnatsic Nationals to cheer Liukin on in her comeback. There has been a bit of a role reversal this week with Liukin cheering Lysacek on to become the first gold medalist in figure skating in 22 years.