Top 10 Movies of 2015
2015 was a great year for movies. Audiences around the world were treated to everything from a new Mad Max, to the return of Star Wars and dinosaurs in Jurassic World. Here are my top 10 films of 2015:
10. Trainwreck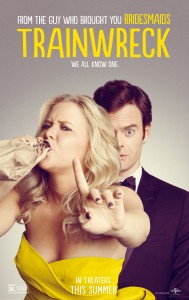 Amy Schumer was fantastic in this hilarious film.
Even funnier was WWE wrestler John Cena, even if he was only in the film for about 10 minutes. The film catapulted Schumer from Comedy Central star to legit film star.
9. Beasts of No Nation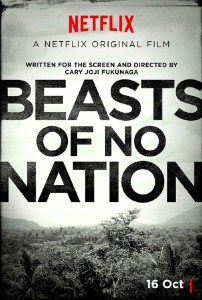 This Netflix film is haunting. Cary Joji Fukunaga, of True Detective fame, put together a touching portrait of a young West African named Agu, played by Abraham Attah. His life is disrupted when his father is murdered in a civil war. Agu is unscripted as a child soldier in a mercenary unit.
Idris Elba's portrayal of the commander is disturbing, yet believable.
8. Creed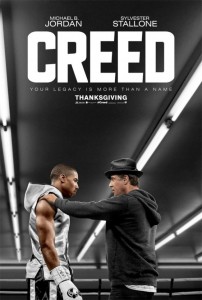 Rocky Balboa returns, not to fight, but train Apollo Creed's son, Adonis.
Sylvester Stallone delivers his best performance in over 20 years, while Michael B. Jordan makes us all forget the s*** storm that was Fantastic Four.
7. The Gift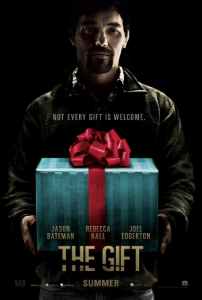 Joel Edgerton wrote, directed and starred in this film that kept viewers on the edge of their seats. Jason Bateman, Simon, shows he can still act the shit out of a roll, even if it's not a crude comedy. When Simon and Robyn, played by Rebecca Hall, have a chance encounter with Gordo, a high school acquaintance of Simon's, a mysterious gift sends their world into a tailspin that results in a horrifying secret.
6. Sicario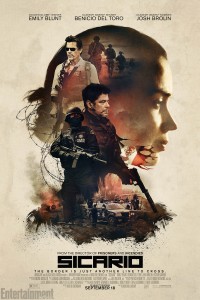 Emily Blunt and Benicio del Toro are masterful in this tense thriller about the war on drugs between the U.S. and Mexico. Josh Brolin costars as an elite government task force official.
5. It Follows
This is the only horror film on the list, as this movie works on multiple levels, leaving a lingering feeling with the viewer after the film ends. It Follows is a smart, original and creepy tale about the dangers of premarital sex.
4. Straight Outta Compton
The story of N.W.A. The film isn't perfect, but it shows the human side of some of rap music's biggest stars, Dr. Dre, Ice Cube and Easy E. The film also shows how N.W.A. stood up against censorship and police brutality.
3. Star Wars Episode VII: The Force Awakens
I was not a fan of Star Wars going into the film. I merely went to see what all the hype was about. Having seen the original three films back in the day, I found this one to be quite pleasing and just plain enjoyable. The film does a fine job of reliving the series' former glory and at the same time infusing it with renewed interest and energy. Episode VII is what going to the movies is all about.
2. Mad Max: Fury Road
Tom Hardy is brilliant as Bronson, while Charlize Theron is spellbinding in George Miller's post-apocalyptic thriller. While the original Mad Max, starring Mel Gibson is great, the latest entry soars to new heights as the fourth film in the series.
1. The Hateful Eight
Quentin Tarantino is on top of his game in this three-hour ride featuring standout performances from Samuel L. Jackson, Kurt Russell and Jennifer Jason Leigh. Tarantino takes no prisoners, using more fake blood than you will see in any film this year. The audience is treated to a overture, an intermission and a brilliant "who done it" story that takes place in the snowy hills of Wyoming shortly after the Civil War.
Honorable Mentions: Jurassic World, Bridge of Spies, A Most Violent Year, The Walk and The Big Short.