Tom O'Keefe Reviews 'Flight' & 'The Bay' on the Thom and Jeff Show #278 (11/1)
The Thom and Jeff Show Podcast #278
[audio:http://www.thethomandjeffshow.com/audio/TAJPodcast278.mp3]
Podcast #278 in which I review Barry Levinson's new horror movie The Bay, Denzel Washington's latest Flight and I somehow manage to make an obscure (for me) sports reference.
Flight Synopsis:
In this action-packed mystery thriller, Academy Award winner Denzel Washington stars as Whip Whitaker, a seasoned airline pilot who miraculously crash-lands his plane after a mid-air catastrophe, saving nearly every soul on board. After the crash, Whip is hailed as a hero, but as more is learned, more questions than answers arise as to who or what was really at fault, and what really happened on that plane?
The Bay Synopsis: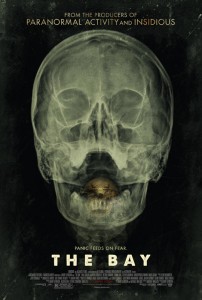 Two million fish washed ashore. One thousand blackbirds dropped from the sky. On July 4, 2009 a deadly menace swept through the quaint seaside town of Claridge, Maryland, but the harrowing story of what happened that Independence Day has never been told–until now. From Oscar(R)-winning director Barry Levinson and the producers of Paranormal Activity and Insidious comes this nerve-shredding tale of a small town plunged into absolute terror. The authorities believed they had buried the truth about the tragedy that claimed over 700 human lives. Now, three years later, a reporter has emerged with footage revealing the cover-up and an unimaginable killer: a mysterious parasitic outbreak. Told from the perspective of those who were there and saw what happened, The Bay unfolds over 24 hours though people's iPhones, Androids, 911 calls, webcams, and whatever else could be used to document the nightmare in Claridge.
As always, it's NSFW.
Show Line-up:
Emails
Celeb Wrap Up
Sports
Tom O'Keefe
Who Knew?
Reality House
Just Axin'
Troy Robbery
Gas Prices
For more Thom and Jeff, check out thethomandjeffshow.com
Can't get enough of Tom O'Keefe?! Check out movie reviews and more:
[mycatlist cat=9507]