Tom O'Keefe Reviews 'The Amazing Spider-Man' & Talks Andy Griffith on the Thom and Jeff Show #201 (7/09)
The Thom and Jeff Show Podcast #201
[audio:http://thethomandjeffshow.com/audio/TAJPodcast201.mp3]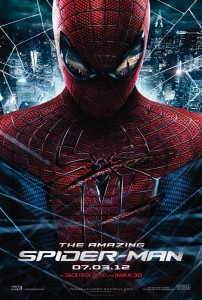 Podcast 201 in which I make a rare Monday appearance to discuss The Amazing Spiderman. And a Who Knew in honor of Andy Griffith.
The Amazing Spider-Man Synopsis:
The film, which is now in production and is being shot entirely in 3D, will be released on July 3, 2012. The film stars Andrew Garfield, Emma Stone, Rhys Ifans, Denis Leary, Campbell Scott, Irrfan Khan, Martin Sheen, and Sally Field. The film is directed by Marc Webb from a screenplay by James Vanderbilt and Alvin Sargent and Steve Kloves based on the Marvel Comic Book by Stan Lee and Steve Ditko. Laura Ziskin, Avi Arad, and Matt Tolmach are producing the Marvel Entertainment production for Columbia Pictures. The executive producers are Stan Lee, Kevin Feige, and Michael Grillo.
As always, it's NSFW.
Show Line-up:
Emails
Celeb Wrap Up
Sports
Who Knew?
Tom O'Keefe
Food Combos
Rape Or Not To Rape
Robbery
Find $700
Naked Man
Just Axin'
For more Thom and Jeff, check out thethomandjeffshow.com
Can't get enough of Tom O'Keefe?! Check out movie reviews and more:
[mycatlist cat=9507]