'The Hunger Games: Catching Fire' Casts Philip Seymour Hoffman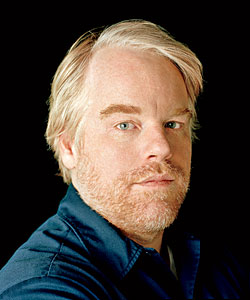 "The Hunger Games" has currently brought in over half a billion dollars worldwide.  It will no doubt end as one of the highest grossing films of the year.  It was enjoyed by both fans and critics alike.  As a result, anticipation for the next film has been high.  And the rumor mill of casting key roles only makes the buzz on the film grow louder.
Jena Malone has recently been cast in a key role in the sequel, and now, Lionsgate is filling in the rest of the key pieces.  Philip Seymour Hoffman has been confirmed to play Plutarch Heavensbee.  Heavensbee is the Gamesmaker of the 75th Hunger Games.  His role in the novel is small but vital, and you can bet that his role in the film will be greatly expanded for two reasons.  One, it's Philip Seymour Hoffman.  You don't get an Oscar winning actor for just a one scene character.  And two, Wes Bentley as Seneca Crane in "The Hunger Games" was greatly expanded in his role as Head Gamemaker so I would imagine they would do the same for Hoffman.
Lionsgate recently came out with a press release confirming Hoffman's casting as well as the first synopsis for "The Hunger Games: Catching Fire".
THE HUNGER GAMES: CATCHING FIRE begins as Katniss Everdeen has returned home safe after winning the 74th Annual Hunger Games along with fellow tribute Peeta Mellark. Winning means that they must turn around and leave their family and close friends, embarking on a "Victor's Tour" of the districts. Along the way Katniss senses that a rebellion is simmering, but the Capitol is still very much in control as President Snow prepares the 75th Annual Hunger Games (The Quarter Quell) – a competition that could change Panem forever
The biggest role left to cast would have to be Finnick.  While fans have been vocal about who they want to be cast, the studio has not made any mention of who will be in the role.  What actor would you like to see in the part?