Theatre Review: Tour Brings Broadway Hit SIX to The Fabulous Fox Theatre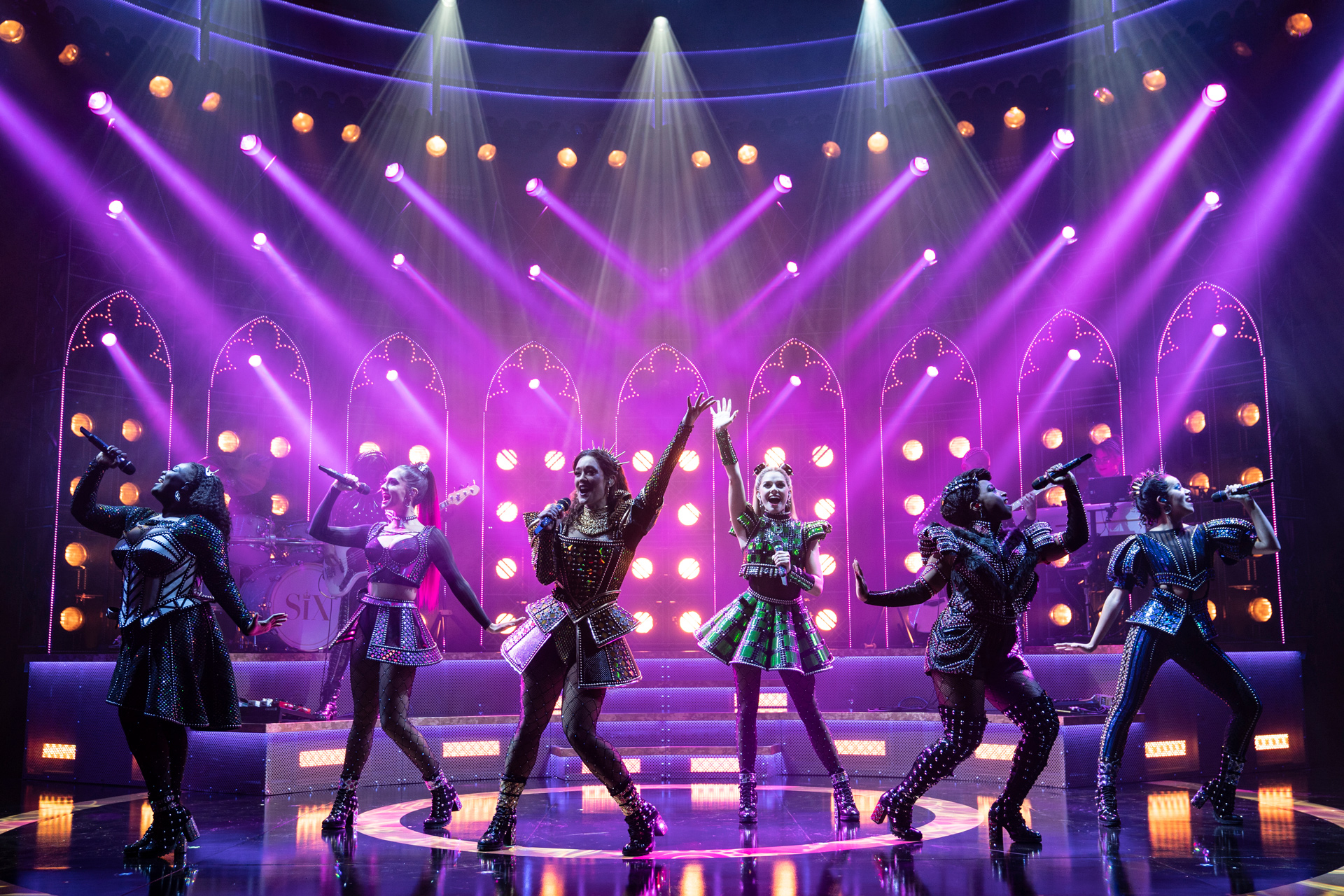 I can't say I remember a whole lot about King Henry VIII from my history classes besides the fact that he had six wives. What I do recall, I learned by watching an animated children's show in my youth. I can't remember the name of the show (a quick online search shows a Horrible History video, but this series preceded HH), but there was a young child proudly proclaiming the fates of the six wives: "Divorced, beheaded, died! Divorced, beheaded, survived!" I thought it was a rather clever way of remembering it.
Turns out, that line is now part of the lyrics to a song in SIX, the latest show to hit The Fabulous Fox this winter as part of its North American tour. Centered around Henry's six wives and their own stories, SIX has become an absolute hit, selling out and garnering several awards, including two Tonys.
Full disclosure: I am admittedly not a musical guy. I can count on one hand the number of musicals I've seen (including this one). I had not actually even heard of this musical until I was asked to review it. If you were to ask me about specific details about the production or choreography or to compare it to other musicals, I would fail fantastically. In a past life, though, I was a musician – playing guitar, bass, and piano in a few different bands – so I'll do my best to focus on that aspect.
The first thing I noticed in looking up some background was how short it was; the runtime lasts right around 80 minutes, and there is no intermission. You may not even notice, though, because the show jumps right into it and doesn't really let up, starting with the first number, "Ex-Wives" (which features the aforementioned rhyme). And I know I said earlier I'd be awful at comparing the show to others, but this number gave me strong "Satisfied" from Hamilton vibes, I think due to the chord progression.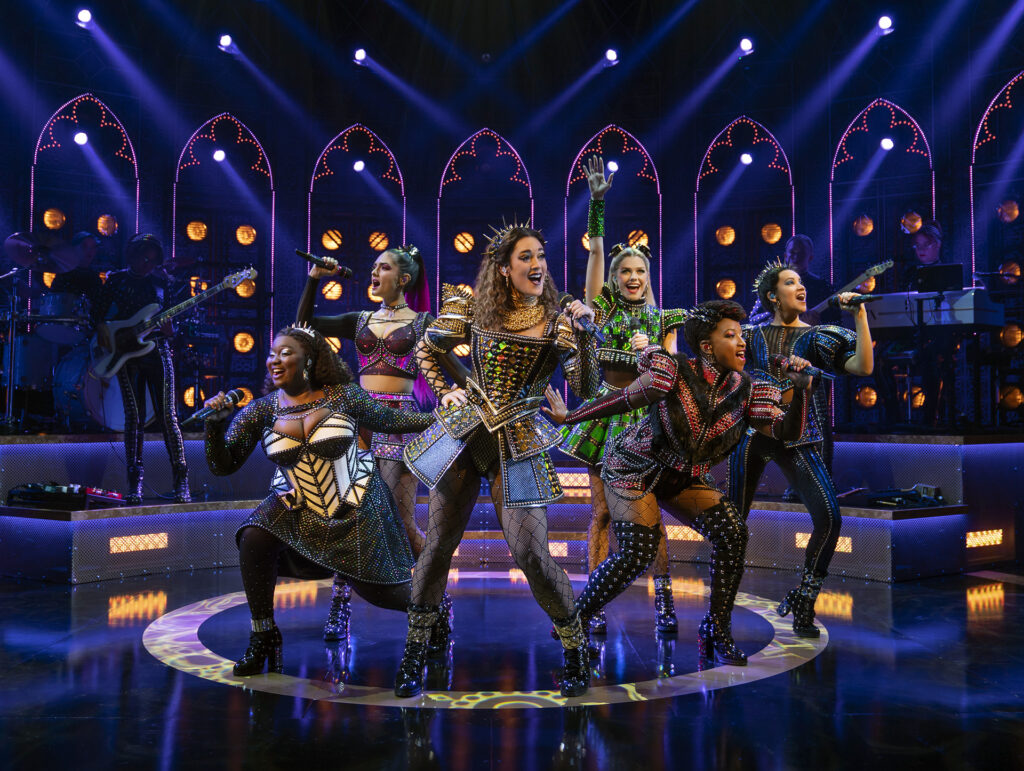 After "Ex-Wives," each queen performs her own song in her own style, explaining her backstory, how she met Henry, and her ultimate fate. Each song provides a bit of variety in tone and style (ranging from R&B to alternative to modern pop and everything in between) and the performers do a fantastic job with their chosen styles. Jane Seymour's (played by Amina Faye) song "Heart of Stone" particularly stood out for me; with a few lyrical changes, it could easily be a ballad on the top-100. So, too, did "All You Wanna Do," a modern pop-style song performed by Aline Mayagoitia (portraying Katherine Howard). The song's quick tempo and style belie the incredibly dark and somber message of the song, and Aline performed it to perfection.
Much of the show itself presents a bit of a dichotomy in that the entire program is a study in dichotomy; the numbers are presented brightly and with catchy tunes, yet the subject matter for over half the show is a very dark one. These were historical figures who experienced a lot of painful moments, and in fact, SIX at times becomes a bit of a contest for the queens – trying to one-up each other to figure out who suffered the most. There is a moment about ¾ of the way through that made me cringe a bit, as the women start tallying up their miscarriages, as though to gain an edge in the competition. It's only mentioned that time and the subject quickly changes, but it felt a bit uncomfortable for that moment, and not just for me; my friend Krisden said she was rattled by it, and the audience, who otherwise was very reactive to the show, felt like it kind of froze for a second.
On the flip side, if one were to single that moment out and focus on the dark, they'd completely miss the message of the show. The latter portion of the show takes on a much more affirmative tone, and the energy picks up quite a bit. I know I singled out a few select bits, but in fact, all of the performers did a great job, from the queens to the musicians. Gerianne Perez was out the night I attended, but Cecilia Snow filled in very well, so well in fact that I forgot until after the show that she was an alternate.
While the show has been performed for the last few years internationally and on Broadway, this is the first time it's come to St. Louis, and it's only here until the end of next week. The show is fast-paced, visually brilliant, and full of catchy earworms while also presenting a positive overall message. If you've heard the soundtrack and have been curious about catching it live, I highly recommend doing so.
A-
The North American Tour of SIX is now playing The Fabulous Fox Theatre in St. Louis through February 5. For more information, visit fabulousfox.com.
Photo credit: Joan Marcus