Theatre Review: 'Footloose' at The Muny Makes Us Want to Dance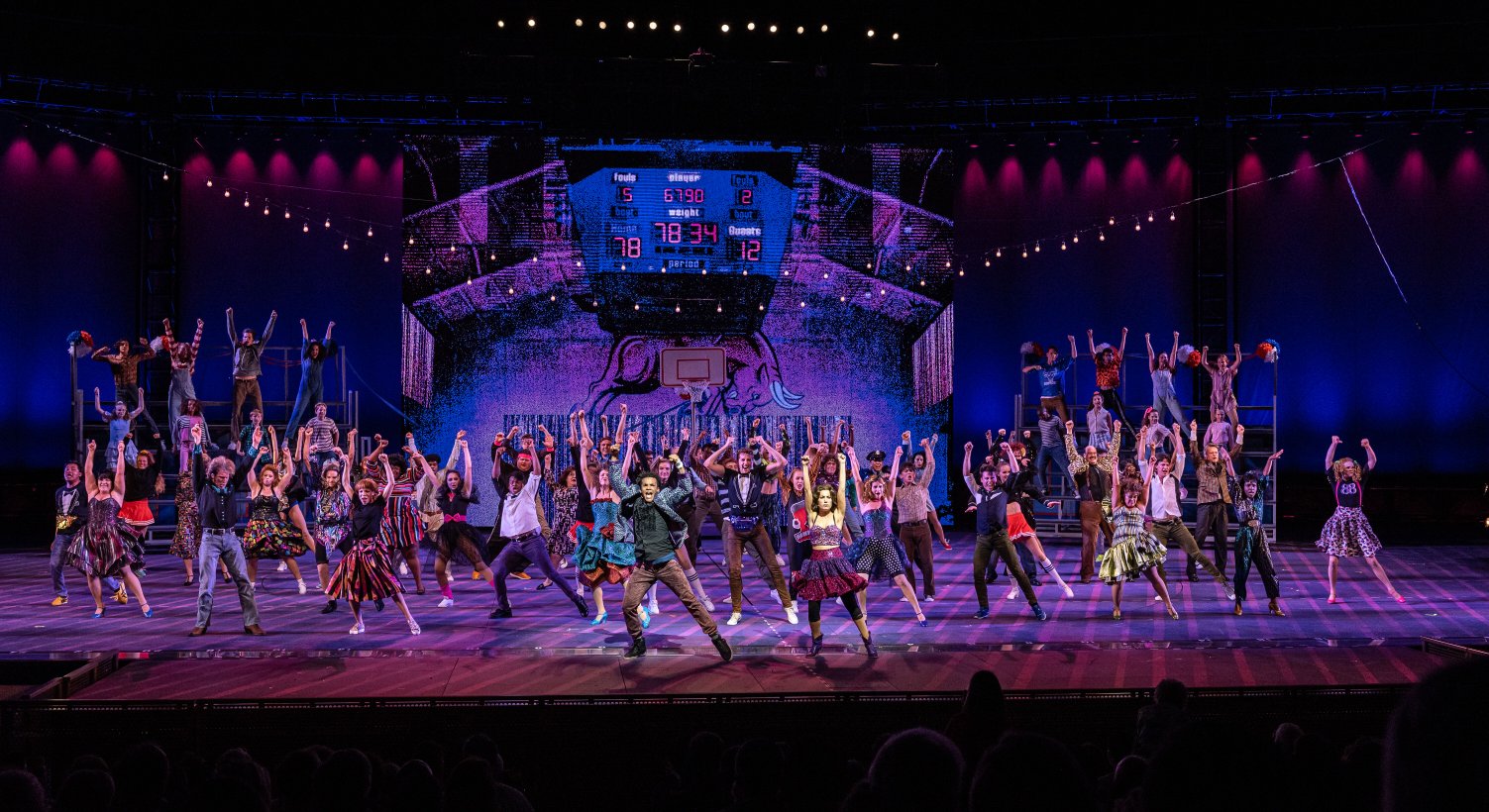 Based on the 1984 film starring Kevin Bacon, Footloose is a musical that captures the fun spirit of the source material – while continuing to tackle subjects that are just as relevant today as they were back then.
Directed by two time Tony award-winner Christian Borle (Something Rotten! and Peter and the Starcatcher), the show deals with themes of religion and dealing with loss in-between the energetic dance numbers and humor. Although there is plenty to keep audiences entertained, they may be getting a deeper story than they expect. And the actors convey these struggles extremely well.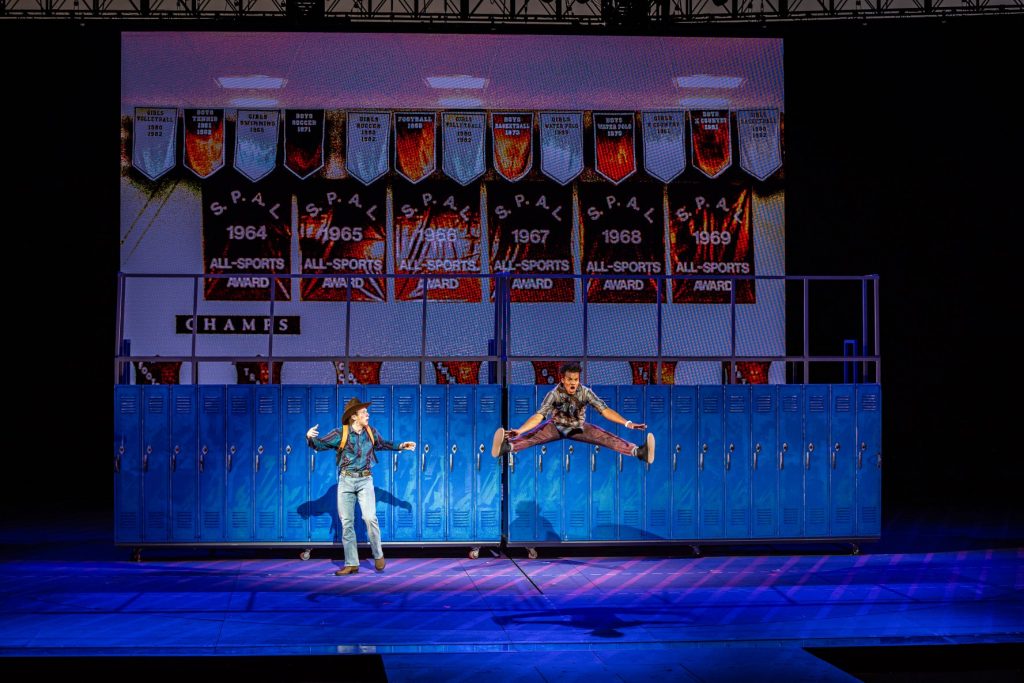 Ren (Mason Reeves) moves from Chicago with his mother Ethel (Darlesia Cearcy) to the small town of Bomont, where much to his surprise dancing – which he loves – is illegal. The town's minister Shaw Moore (Jeremy Kushnier) is mostly responsible, much to the dismay of the teens in town – including his daughter Ariel (McKenzie Kurtz). Ren feels alone until he meets Willard (Eli Mayer), a slow-witted county boy who helps him navigate this strange new world. The two devise a plan to allow dancing once again, meanwhile dealing with the pressures of high school and Ariel's boyfriend Chuck (Andrew Alstat) – a loser and bully who torments both of them.
Once again, The Muny makes great use of their three large video screens, which work in combination with their beautiful practical sets by Tim Mackabee. Greg Emetaz's digital backdrops create the illusion of motorcycles racing down dirt roads, give life to the town and buildings in Bomont, and even help Ren score a basket at the end of an impressive dance sequence. This hybrid effect delivers the best of both worlds, emersing the audience into the story like they've never seen before.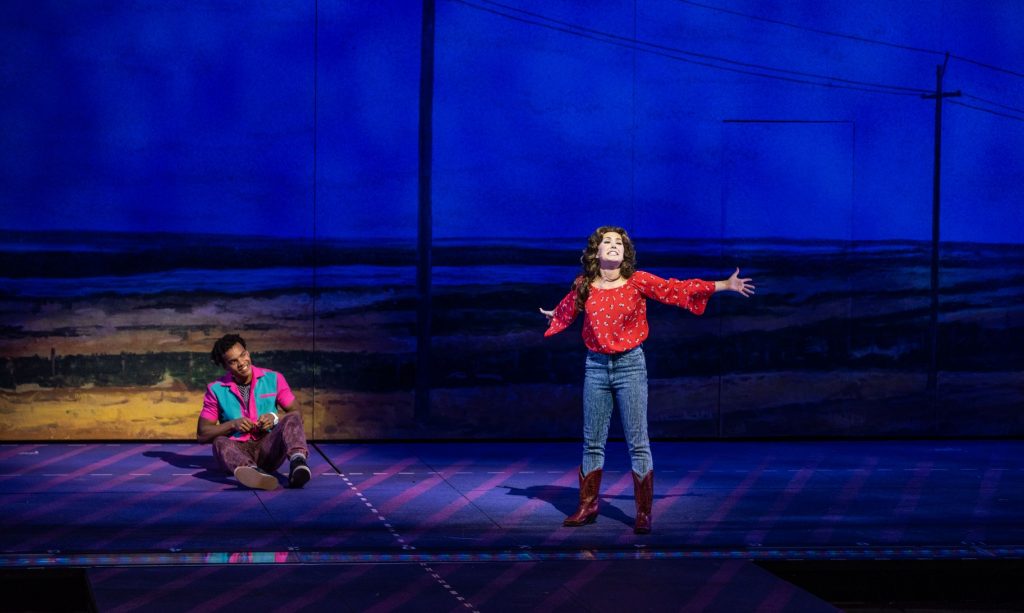 Reeves makes for an endlessly charismatic Ren, only turning it down when necessary for his character's struggle with abandonment by his father. It's hard not to smile when taking in the actor's energy. This plays well against Mayer as the best friend, who also has a knack for making the audience laugh. Their relationship is reminiscent of Don and Cosmo in 'Singin' in the Rain,' and it's a delight to watch them together throughout.
Kurtz is wonderful as Ariel, the defiant minister's daughter who deals with grief in her own fun-loving and free-spirited ways. Her character hides her struggles well – while also dealing with problems at home, a no-good boyfriend, and her interest in newcomer Ren. The actor has a terrific voice, and shares great chemistry with Reeves.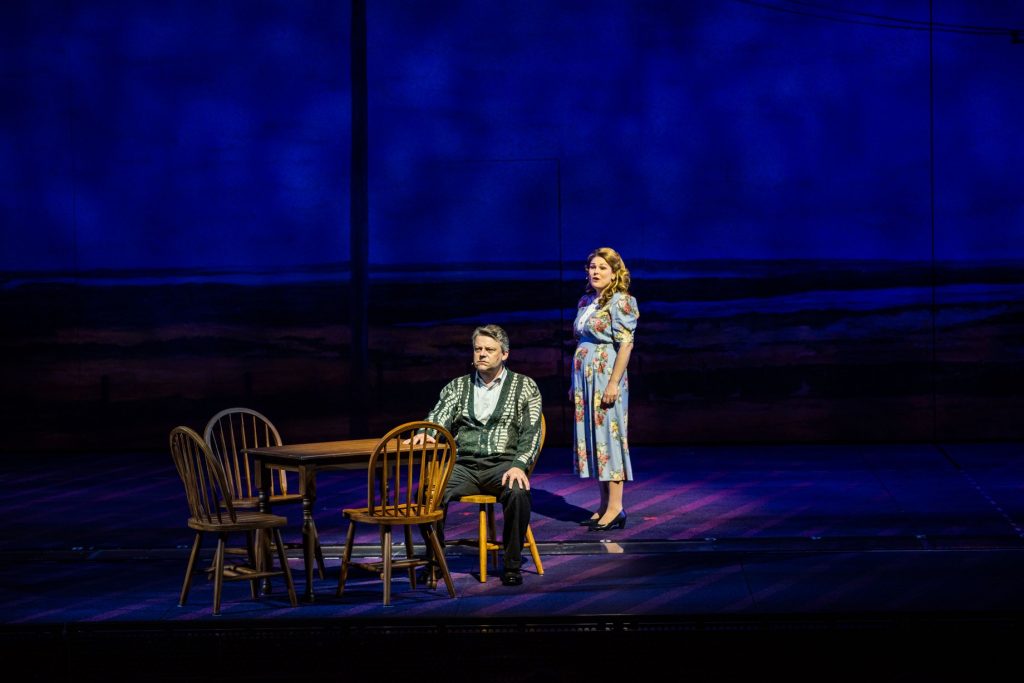 Speaking of the minister, Kushnier has one of the strongest voices in the cast (alongside Heather Ayers who plays Shaw's wife, Vi) and also does a lot of heavy lifting when it comes to dramatic scenes. The actor is excellent in the role, and presenting the struggle the character faces while choosing what kind of man and father he wants to be.
Another standout is Khailah Johnson, who is wonderful as Rusty. The actor is charming, hilarious, and harnesses a fantastic singing voice. The character is also a love-interest to Willard, and watching those two on stage is so much fun.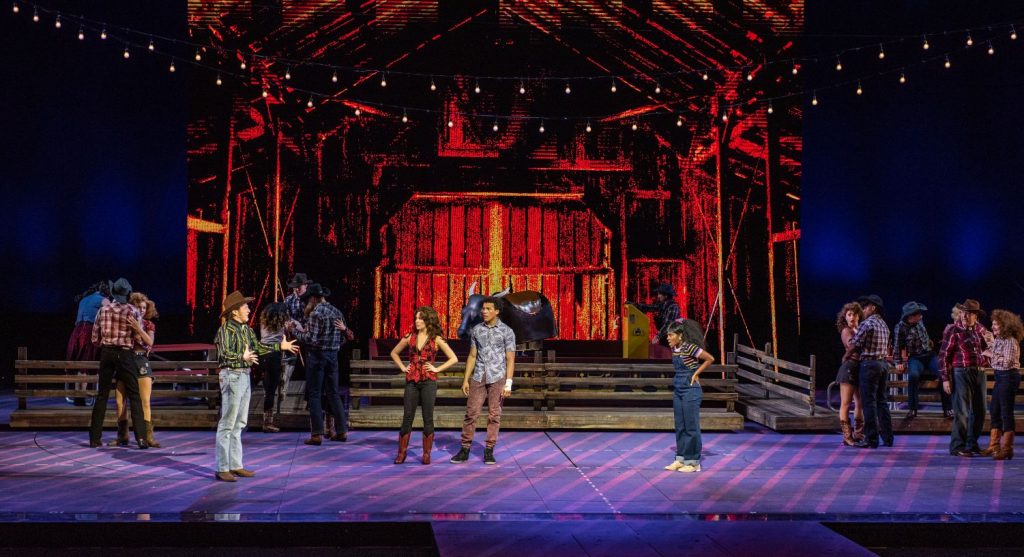 Of course, Footloose features the great songs you would expect. "Footloose," "Holding Out For a Hero," "Let's Hear It For the Boy" and "Almost Paradise" are all welcomed here, among others like "Somebody's Eyes" which are updated for the musical.
Jessica Hartman returns to The Muny to handle choreography, and does a tremendous job with the dance-oriented show. There are a couple of large numbers in each ACT which make full use of the cast, as well as the entire stage. There is a lot going on during these scenes, and it's an absolute blast to watch the talented cast performing the intricate moves alongside one another.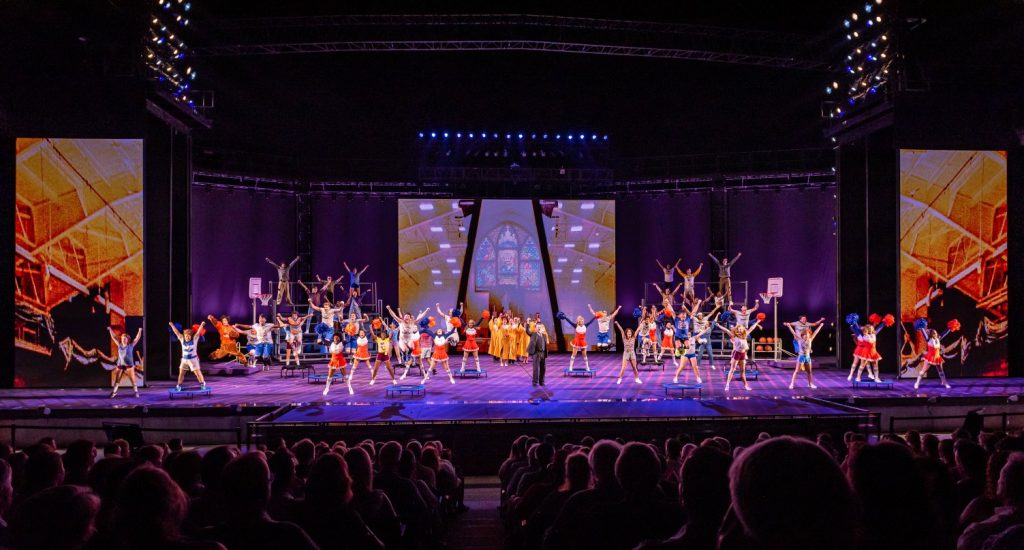 Footloose is a timeless story filled with great music and plenty of fun dancing. Furthermore, the show gets quite deep at times, providing more dramatic scenes than one might expect. All of it comes together with the trademark Muny magic we know, and reminds us why we love to dance in the first place.
See Footloose at The Muny through July 24. Tickets are available via MetroTix. For more information, visit muny.org.