The Trailer You've Been Waiting For! "Marmaduke" Starring Owen Wilson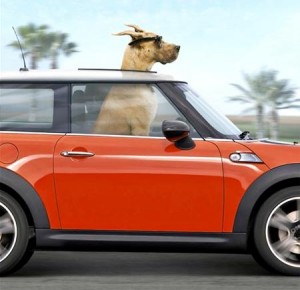 I know there is a market for this kind of stuff, so I can't trash it too bad. Although, whenever a film features George Lopez and dancing dogs, I can pretty much guarantee that it isn't aimed at my sensibilities. Some of the things in the trailer I guess can be considered "cute", but then are ruined by an over the top moment that makes me cringe a little. This is going to sound real bad, but if I didn't know this movie was filmed after, I would have assumed this is why Owen Wilson would try to commit suicide.
No doubt this will be a hit with children, and I might be being a little to harsh on it. I just don't think that an old comic book strip is ripe for adaptation to a movie.
Synopsis:
For Phil and Debbie Winslow, moving their family from Kansas to the O.C. is a big deal. For their enormous Great Dane "Marmaduke," however, the move means a whole new way of life. It's chaos at home and awkward at work as the Winslows struggle to control their angsty teenage canine.
Starring: Owen Wilson, William H. Macy, George Lopez, Judy Greer, Lee Pace
Directed by: Tom Dey
Produced by: Tariq Jalil, John Davis
Release Date: June 5, 2010