"The Town" HD Trailer Directed By and Starring Ben Affleck; Featuring Jeremy Renner, Jon Hamm, and Blake Lively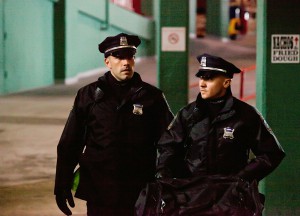 Who would have guessed ten years ago that a film directed by Ben Affleck would be one of the most anticipated of the year? I'm sure many people would be surprised to hear that the "acclaimed director" of Gone Baby Gone was none other than Mr. Affleck. Affleck has taken a bit of a beating in the press in recent years after a string of failures which included Daredevil, Jersey Girl, and Gigli, and a high profile romance with Jennifer Lopez. However, the actor bounced back with an under the radar relationship with Jennifer Gardner, and a critically acclaimed directing debut.
Affleck has assembled a strong cast around him, and he could have an actual hit on his hands. The only fear I have is the release date, a mid-September release doesn't really inspire confidence in a film like this. However, things have changed throughout the years, and the cinematic dead months are no longer what they used to be. Could this take the same kind of trend as The Departed?
Note: How awesome is the music in this trailer? It might be possible for the excitement I'm feeling for the film.
Synopsis:
Doug MacRay is an unrepentant criminal, the de facto leader of a group of ruthless bank robbers who pride themselves in stealing what they want and getting out clean. With no real attachments, Doug never has to fear losing anyone close to him. But that all changed on the gang's latest job, when they briefly took a hostage–bank manager, Claire Keesey. Though they let her go unharmed, Claire is nervously aware that the robbers know her name and where she lives. But she lets her guard down when she meets an unassuming and rather charming man named Doug not realizing that he is the same man who only days earlier had terrorized her. The instant attraction between them gradually turns into a passionate romance that threatens to take them both down a dangerous, and potentially deadly, path.
Starring: Jeremy Renner, Ben Affleck, Jon Hamm, Rebecca Hall, Blake Lively
Directed by: Ben Affleck
Produced by: Thomas Tull, David Crockett, Jon Jashni
Release Date: September 17, 2010
[hdplay id=60 width=595 height=375]