'The Expendables' Trailer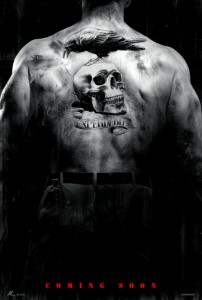 Finally, a trailer for the Sylvester Stallone penned and directed film, The Expendables. Apparently there is no steroid scandal if you are in Hollywood. Stallone has wrapped up one of the most impressive casts I've seen in a long time. I'm sure a lot of them are just cameos, but when a film has the likes of Jet Li, Bruce Willis, Arnold Schwarzenegger, Dolph Lundgren, Steve Austin, Danny Trejo, Mickey Rourke, etc. Then you know you'll have at least an entertaining time watching, even if it turns out to be a giant turd.
Synopsis:
Sylvester Stallone gears up for a men-on-a-mission film with the Nu Image/Millennium Films war picture The Expendables. Jason Statham and Jet Li co-star alongside the brawny filmmaker as a group of mercenaries who undertake a near-impossible operation to overthrow a dictator in South America. Mickey Rourke, Eric Roberts, Terry Crews, and UFC star Randy Couture co-star in the action-packed production. ~ Jeremy Wheeler, All Movie Guide
Sorry for the low quality trailer. We will replace it with a better one when it becomes available.