"The Daily Show" and "The Colbert Report" Removed Off Hulu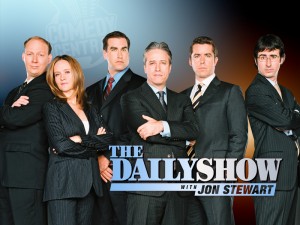 The Daily Show with Jon Stewart and The Colbert Report are among the two biggest shows on Hulu, but as March 9th rolls around, you will no longer be able to watch them on the popular video content provider. The move is being done because the online revenue stream generated by Hulu for Viacom is not strong enough.
The Hulu Blog said a fond farewell to both shows yesterday on its blog. The company keeps a professional outlook, and doesn't rule out the possibility that they may come back into rotation sometime in the future if a new deal is worked out. This is probably Hulu's first big setback, and now only time will tell if this will lead to more for the company. Other large video on demand services have suffered huge setbacks, so I wouldn't count them out. Hulu still provides one of the best video experiences on the web.
You can still watch each of the shows on their respective websites, and Comedy Central's website as well. So, don't worry you will still have access to all the content you had before, you'll just have to go somewhere else to get it.
I don't watch the shows much on Hulu anyways, and usually tend to go to their direct sites. Which means the move doesn't affect me at all, but I don't want to see the demise of Hulu, since I do use it for other shows.