The Coen Bros. True Grit Casts Another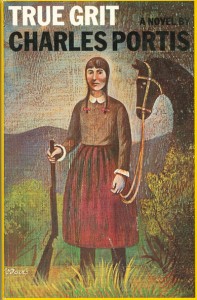 True Grit is the Coen Bros. new film, hopefully out by the end of the year, and has a nice list of actors signed on.  An adaptation of the original novel, not the film, the Coen's have already signed on freshly crowned Oscar winner (and Coen alum) Jeff "The Dude" Bridges, Josh Brolin (another alum), Matt Damon, and Hailee Steinfeld.  Joining them will be Barry Pepper who you might know as Roger Maris in 61 or the sniper in Saving Private Ryan.
Scott Rudin and Steven Spielberg are also helping produce this western and this one has potential to be the movie of 2010 (or 11) with the talent involved.
The plot follows an aging US Marshall and his attempt to help track down a young girl's father who has been murdered.
You can read the full scoop at Variety.