Watch Team USA vs Canada Olympic Hockey Game Online From Vancouver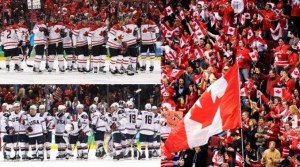 The day has finally come where Team USA will take on Canada in Olympic Hockey once again. Team USA has been unsuccessful in defeating Canada's hockey team for the past 50 years, but will have another chance today in the first of three preliminary hockey matches.
In a match that NBC Olympics is calling "Not Just a Neighborly Game," Team USA is set to face off against Canada tonight at 6:40pm CST (4:40 PST).
Here is what the official NBC Olympic website says to watch for in the match-up:
This game will decide the Group A title, an honor that comes with a bye into Wednesday's quarterfinals. Despite the one-point difference between the teams, the winner of Sunday's game will advance. If the Canadians win in a shootout, the teams will be tied with seven points, but Canada would get the nod because of a better goal differential. The second-place team in this group would still be in the running for the fourth bye into the quarterfinals, given to the team with the best record of the three second-place finishers. If the loser of Sunday's game does not get the fourth bye, it will have to play in Tuesday's win-or-go-home qualification game against one of the bottom three teams in pool play. But, this game is about more than seeding. It is about national pride between two mortal enemies, a rivalry that brings out the best in both teams. The winner will get an unbelievable boost in confidence — as well as a valuable heading into the quarterfinals, while the loser will have precious time to do some serious soul-searching and regrouping.
So far, Team USA is in the lead of Group A, with 6 points.  Canada follows with 5, Switzerland with 3, and Norway with 1. Here are standing so far in the 2010 Winter Olympics for  Hockey: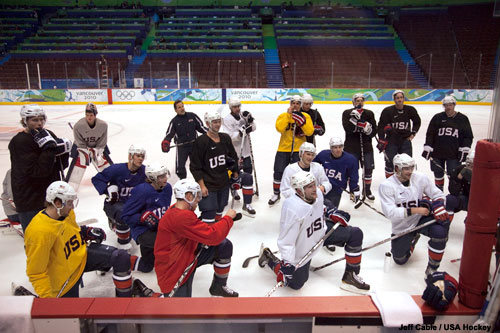 | Group A | PTS |
| --- | --- |
| United States | 6 |
| Canada | 5 |
| Switzerland | 3 |
| Norway | 1 |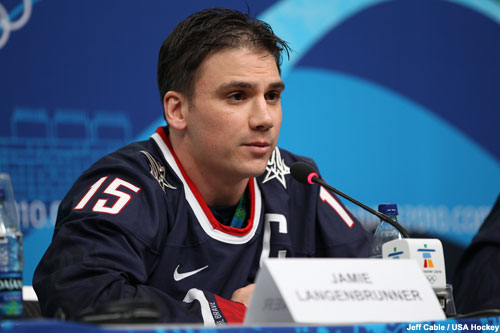 | Group B | PTS |
| --- | --- |
| Czech Republic | 6 |
| Slovakia | 5 |
| Russia | 4 |
| Latvia | 0 |
| Group C | PTS |
| --- | --- |
| Finland | 6 |
| Sweden | 6 |
| Belarus | 3 |
| Germany | 0 |