Sweet Will – The William Shakespeare Trilogy – Book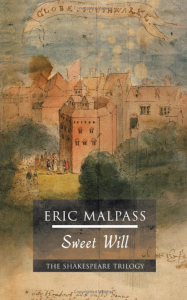 William Shakespeare is just eighteen when he marries Anne Hathaway, eight years his senior. Anne, who bears a son soon after the marriage, is plain and not particularly bright – but her love for Will is undeniable. Talented and fiercely ambitious, Will's scintillating genius soon makes him the toast of Elizabethan London. While he basks in the flattery his great reputation affords him, Anne lives a lonely life in Stratford, far away from the glittering world of her husband. This highly evocative account of the life of the young William Shakespeare begins the trilogy which continues with The Cleopatra Boy and concludes with A House of Women.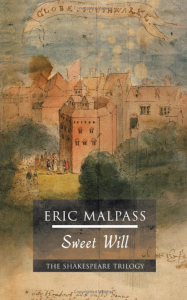 About the Author
Eric Malpass is best known for his wry and perceptive stories about the chaotic and charming Pentecost family. He also wrote biographical novels, amongst them an absorbing trilogy of Shakespeare's life. His novels have been translated into many languages and he has a devoted European readership.
Purchase "Sweet Will (The Shakespeare Trilogy)" on Amazon for $14.78