Own THE SUPER MARIO BROS. MOVIE 'POWER UP EDITION' on Digital, 4K Ultra HD, Blu-ray™ and DVD on June 13th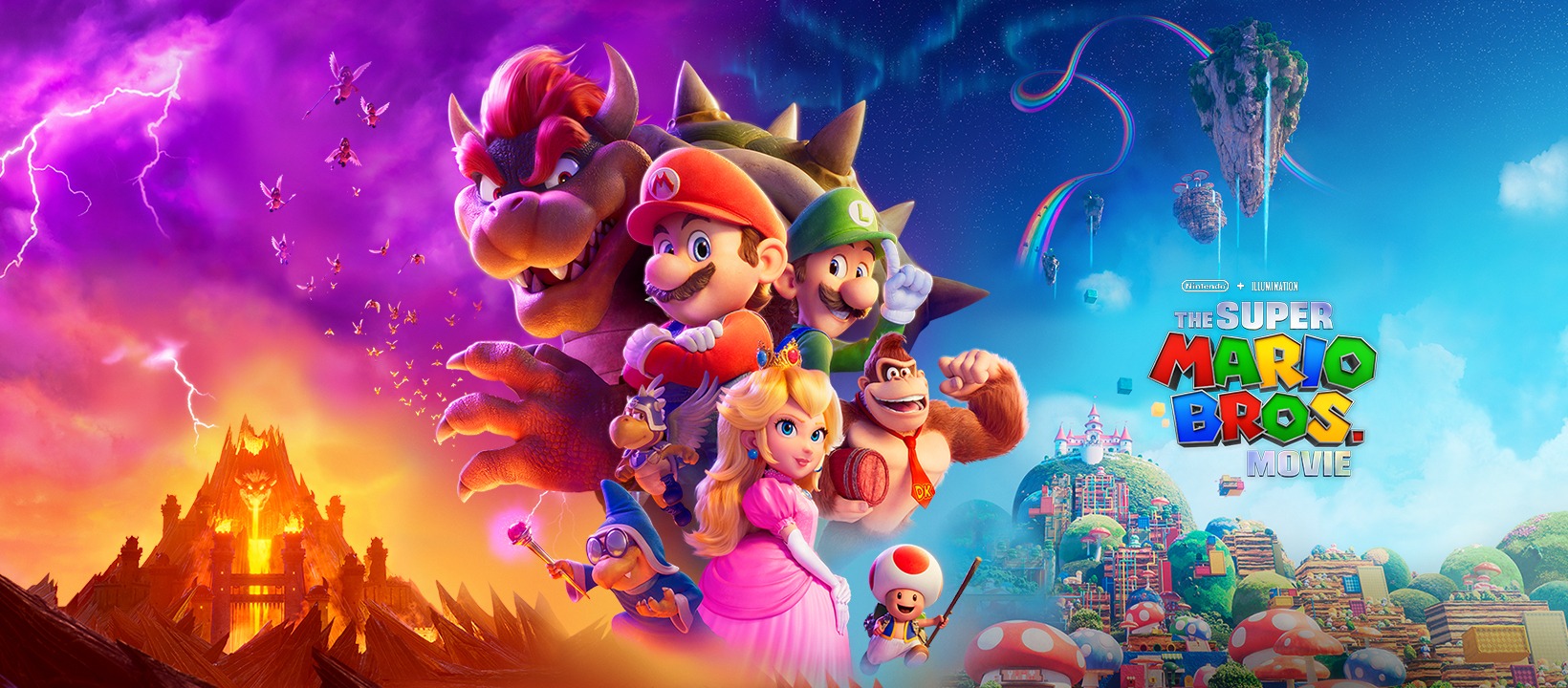 After a triumphant run at the box office where it amassed over a billion dollars globally, THE SUPER MARIO BROS. MOVIE is coming to home theaters across the US and Canada. Available on Digital, 4K Ultra HD, Blu-ray™, and DVD on June 13th, the "Power Up Edition" includes over 30 minutes of new bonus content.
BONUS FEATURES ON 4K ULTRA HD, BLU-RAYTM, DVD AND DIGITAL:
Getting to Know the Cast – In these short behind-the-scenes pieces we get up close and personal with the stars of the film and learn what they leaned on to inhabit their on-screen persona.
Leveling Up: Making THE SUPER MARIO BROS. MOVIE – Bringing one of the world's most beloved video game characters, and the world around him, to life was no easy task! Filmmakers and cast give an in-depth look into the making of the film.
THE SUPER MARIO BROS. MOVIE Field Guide – Join the cast of THE SUPER MARIO BROS. MOVIE as they take viewers through the various Power-Ups and Bonuses that appear in the film. This immersive video will allow the cast to interact with custom on-screen graphics as they select a Bonus or Power Up specific to their character and then explain what it does, how to use it and its effects.
"Peaches" Lyric Video – Jack Black is known for his big personality and really no one else could play the part of Bowser, so get ready to sing-along to his big musical number as he serenades Princess Peach.
Leadership Lessons with Anya Taylor-Joy – Let's face it: being a princess isn't easy. Thankfully, we have Anya Taylor-Joy, custom graphics and movie clips to give us Princess Peach's guide to being an awesome leader. We'll provide some real-life tips and power-ups that kids of all ages can use in their daily lives.
For more information on THE SUPER MARIO BROS. MOVIE, please visit thesupermariobros.movie and follow them on social media:

YouTube: @UniversalPicturesAllAccess
Facebook: @supermariomovie
Twitter: @supermariomovie
Instagram: @supermariomovie
TikTok: @supermariomovie
#SuperMarioMovie