Television Review: Wrapping up Ted Lasso – "Barbecue Sauce" (S3E12)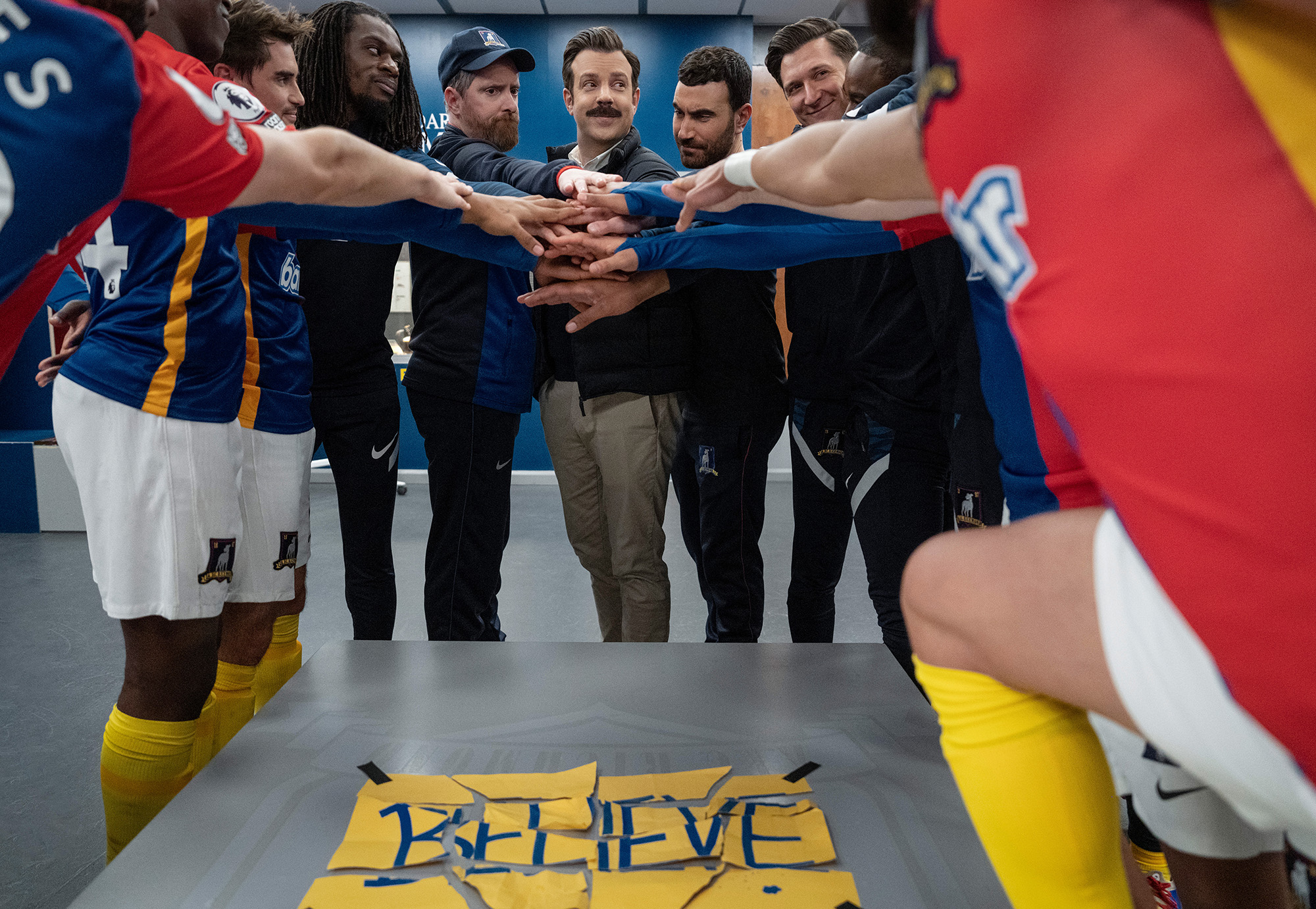 Note: since the final episode came out a few days ago, this review may contain some spoilers. It's not solely a review of episode 12, but more a collation of thoughts of the entire series with a few thoughts on how it all wrapped up.
2020 was not a great year.
Three years later, the world is still feeling the ripple effects from a global pandemic that shut just about everything down. Millions of lives were lost or permanently altered, lucrative jobs were lost, relationships became strained and ended – not to mention one of the most contentious presidential elections that I can remember.
The second half of the year, Apple began airing a series called Ted Lasso, and it did what few envisioned it would: it enraptured its audience with its ceaseless optimism, Midwest charm set against a British backdrop, and brilliant cast who bought in early and provided genuine performances. And it was exactly what we needed in 2020.
The premise wasn't necessarily the most original. Team owner tries to pull a Rachel Phelps and tank the value of her team, so she performs a "fish out of water" coaching hire to lead the team to Suckville. In this case, it's Ted Lasso, who in one year took the Wichita State Shockers to the NCAA title. Now, had Rebecca done her homework, she would have realized Ted was the wrong man for this job, as he was literally a miracle worker, given that Wichita State hasn't had a football team since 1986.
It's an absurd premise, almost as absurd as its sheer optimism and faith in the good in humanity. And you know what? It's wonderful. The series wrapped up on Wednesday with the 12th episode of season 3, and while it may not have been absolutely perfect (where was Ted during Beard's wedding?!), I think it was pretty damn good.
It's been an amazing, if inconsistent at times, ride. You can't exactly pin down why everyone loves Ted Lasso, but it's just such an upbeat breath of fresh air, you don't ever want it to go away. It sounds a bit silly, but in a way, Ted Lasso was a modern-day adult Mr. Rogers or Sesame Street, with lessons abound for everyone.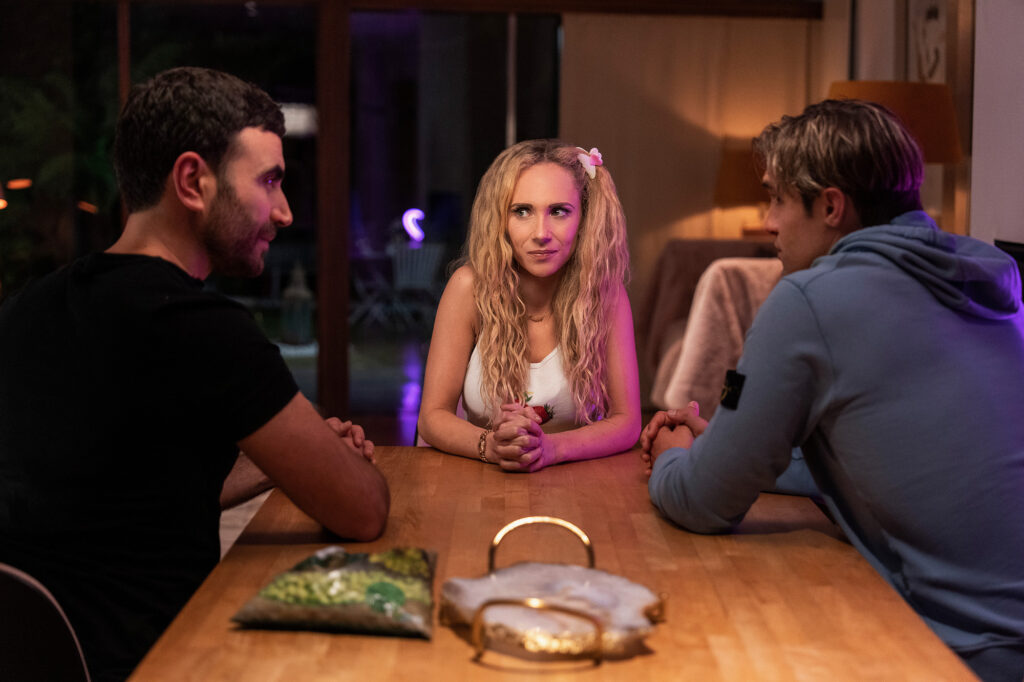 It taught me that it's possible to break stereotypes in the most pleasant way possible. I'd only seen Juno Temple in a few small roles in films, so when she was first introduced to us, I figured she might only be a minor character, meant to be eye candy and nothing more. And I've never been so happy to be wrong, as she quickly became one of my favorite characters. From being a PR manager to running her own business to presenting a proposal for an AFC Richmond women's team, Keeley demonstrates a remarkable aptitude for business. And her decision in the final episode to be on her own rather than choose between Roy and Jamie was the bow on top.
It taught me that people CAN change and grow – if they're open to it. Watching Jamie Tartt (Phil Dunster) develop from a promising budding player with the potential to become a full-blown playmaking star was easily one of the most rewarding storylines in the city. Jamie began the first season thinking he was a superstar and was only accountable to himself; it took some hard lessons for him to fall. But gradually and with a bit of help from his former nemesis, Roy Kent, he fully bought into the team concept. Their bromance that developed during season three was nearly unthinkable in season one, but their time in Amsterdam during which they learned more about each other's backgrounds was one of the outstanding moments of season three. And we can't forget about Rebecca, who initially wanted the team to play so poorly, it'd eat Rupert alive. She eventually came around 180 after the first season, after which she turned into a vivid, brilliantly written and performed character. Her speech in which she tore apart the idea of the Superleague silenced the room and any doubters she still had.
It reminded me that it's okay to be vulnerable at times. Roy (Brett Goldstein) was introduced to the team as an old-school, no-nonsense leader who spoke with authority, but by the end of the series, he was by far my favorite character. Underneath his stone surface, he demonstrated a remarkably adept sense of compassion and wisdom he was willing to impart under the proper circumstances. His post-game speech in season 3, episode 9, when he discusses Isaac's kerfuffle in the stands, is about as close to perfection in terms of writing and delivery as I can think of, perhaps only equaled or topped by Ted's darts speech in the first season.
It gave me hope that oft-belittled and diminished people can have their day and be loved and supported. As a staunch ally of the LGBTQIA+ community, I loved the fact that Colin was able to come out to his supportive teammates and kiss his boyfriend on the pitch after the final game. I couldn't help but smile at seeing Sam finally represent Nigeria, and was in fact the only person smiling in the team photo.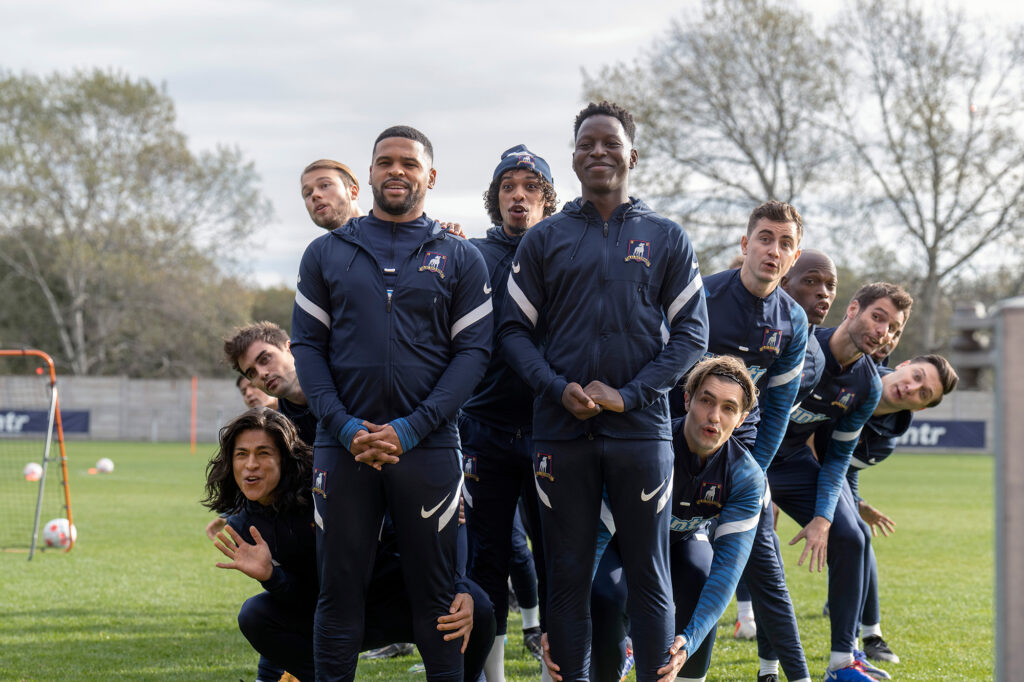 Similarly, it reminded me that you can ask for help. One thing I've personally struggled with, especially in recent years, is the idea of accepting help. I do my best to help others whenever they need it, but I never like to ask for it; it makes me feel weak or insufficient. But the series went to great lengths to demonstrate just how important it is to lean on the ones you love most. Ted's panic attack during karaoke, Keeley and Rebecca perpetually relying on one another for comfort and advice, Jamie asking for help with training from Roy, the team hiring a sports psychiatrist whose services quickly become in high demand…as John Donne put it, "No man is an island, entire of itself."
Strangely, it showed me that you don't necessarily have to root against others to be happy. Sure, we're rooting for AFC Richmond during matches, but there really aren't a ton of antagonists that we wish ill upon. The opposing coaches we see, namely Pep Guardiola and George Catrick (Bill Fellows) are respectful and, in George's case, refuse to compromise their integrity to try to win the game. Obviously, there's Rupert (played expertly by Anthony Head; he's the perfect blend of charismatic and creep), but by the end of the series, he's really the only villainous character. Nathan (Nick Mohammed) is on a full redemption arc in the end. Zava, who was probably my favorite non-permanent character, was in his own world, but his exit was so silly and well done, you couldn't bear him ill will. Even Bex, Rupert's love interest after Rebecca, is always nice to Rebecca and eventually seeks her help.
And purely from a sports perspective, it's a reminder of the best of sports, that when a city has something to rally around that offers optimism and the hope of a championship, it rallies together and becomes, if only for a brief period, a family. When the Blues won the Cup in 2019, I was fortunate enough to be at the watch party at Enterprise. When that final horn buzzed, there wasn't a single stranger in that building, only 20,000 best friends laughing, hugging, and crying. If you haven't seen the fantastic Welcome to Wrexham, I highly recommend doing so. Seeing how having a competitive local team transforms the spirit of Wrexham and gives people something to bond over, it's an amazing feeling, and the crowd inside Mae's pub is all of us. We share heartbreak and heroes, tears of sorrow and joy.
The final episode wraps up just about every storyline in the most optimistic way possible. We even get some appearances from previous episodes, such as Sassy, Dr. Fieldstone, the mysterious Dutch boatdude, Leslie's wife, and a few more. I would have loved to see Rebecca's niece make an appearance, as I found the second season episode with her to be one of the stronger sophomore efforts. There's been endless discussion on whether or not this truly was the series finale. As much as I've loved the show, the story was laid out as a three-season arc, and I think Ted's story has completely run its course. He's returned to Michelle and Henry, and he's content. I wouldn't be surprised if there were at least one spinoff, though, perhaps following the proposed women's club.
Ted signs off on Trent's book draft suggesting only a name change, noting, "It's not about me. It never was." And it's true, in a sense. The series was a sum of its pieces, and it wouldn't have been nearly as beloved if it focused entirely on him. But in a sense, it was, because without him, none of this fantastic journey would have been possible. He's not a superhero with dashing good looks, he's not a prodigy with an off-the-charts IQ. He's simply an everyman who looks for the good in people, even when he's struggling to find the good in him. He's a guy we root for, because he's rooting for us. Ted Lasso is the best of us.
Ted Lasso gets an A