Starwolf is a Band to See at Loufest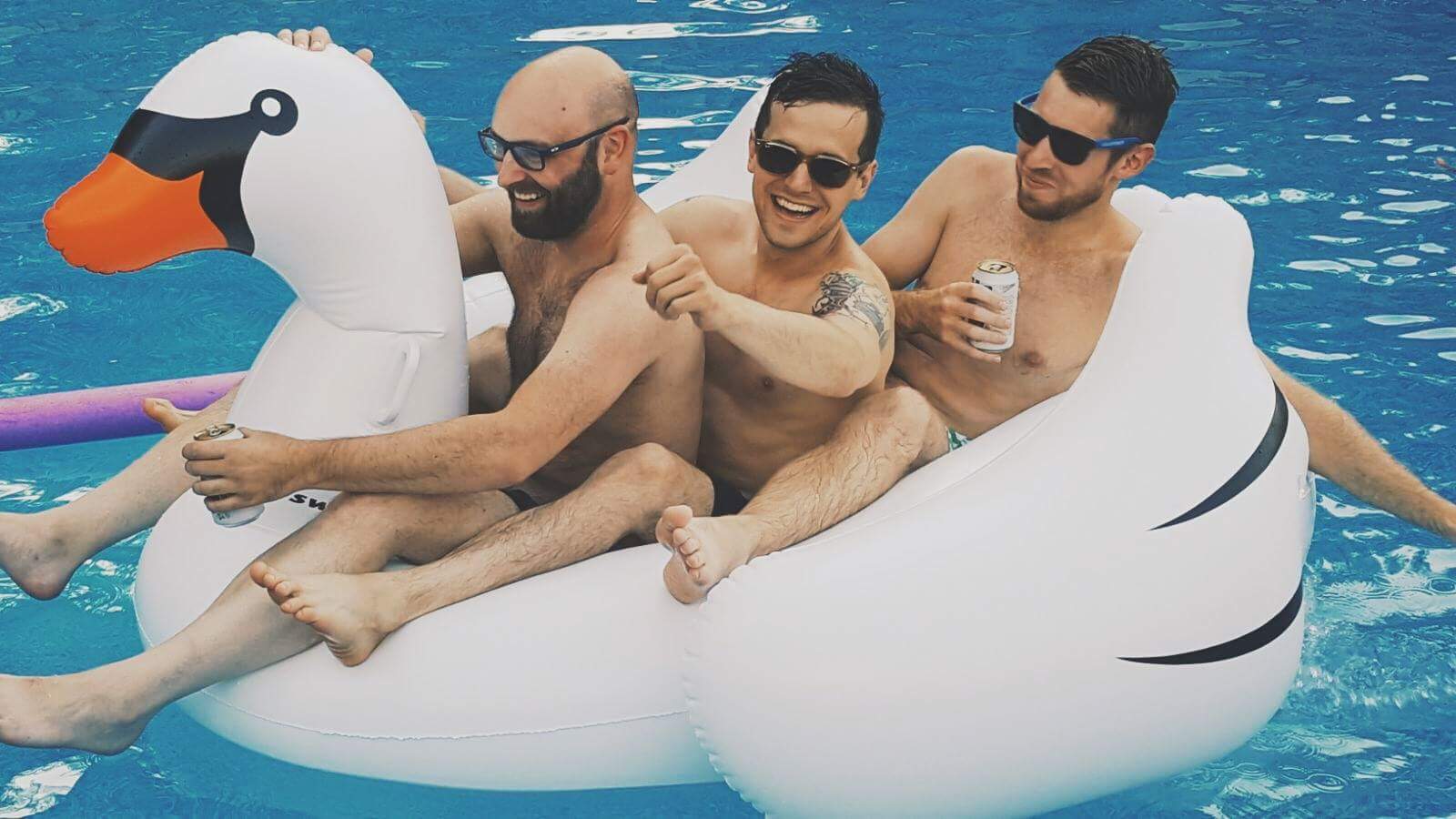 One of the cool things about Loufest is the opportunity to catch a new band on one of the stages throughout the weekend. One band that you may want to catch is Starwolf.
Starwolf released their first track in October of 2016. The band played their first show on February 4th at Delmar Hall. Since then, Frontman Chris Rhein, Tim Moore and Max Sauer have been hard at work on the band's EP.
"We are finishing up the new EP that will have all new songs on it," Rhein said. "We've released two songs on it, but the EP should be released by the end of the year, or hopefully early 2018."
The trio have known each other for years and when their respective bands split up, it seemed like a natural fit for the guys to form Starwolf.
"We've all been in other bands growing up," Rhein said. "I honestly don't even know how we met. When our bands disbanded at the same time, they kind of kidnapped me and held me hostage and made me start singing in the band. So here we are."
Starwolf's influences run deep, as the band members have an eclectic mix of favorite artists.
"We're influenced by all sorts of stuff," Rhein said. "Bill Withers, Michael Jackson, Talking Heads, Tears for Fears, that kind of stuff."
While Starwolf may not have a ton of shows together as a band, Rhein said the band is ready to put on a stellar show for Loufest goers.
"We're really excited," he said. "We're just really excited to be part of Loufest and see some new faces. I've always wanted to be on stage, so we're pretty stoked."
Rhein said those in attendance during Starwolf's performance might be in for a surprise.
"It's going to be a lot of fun," he said. "We've got some surprises in store and some special guests. We'll be playing all our new tracks. It's going to be fun."
Be sure to catch Starwolf at Loufest, as the band will play the BMI-Tunespeak Stage on Saturday at 4 p.m.