Review: 2 Chainz Comes Unleashed at Pageant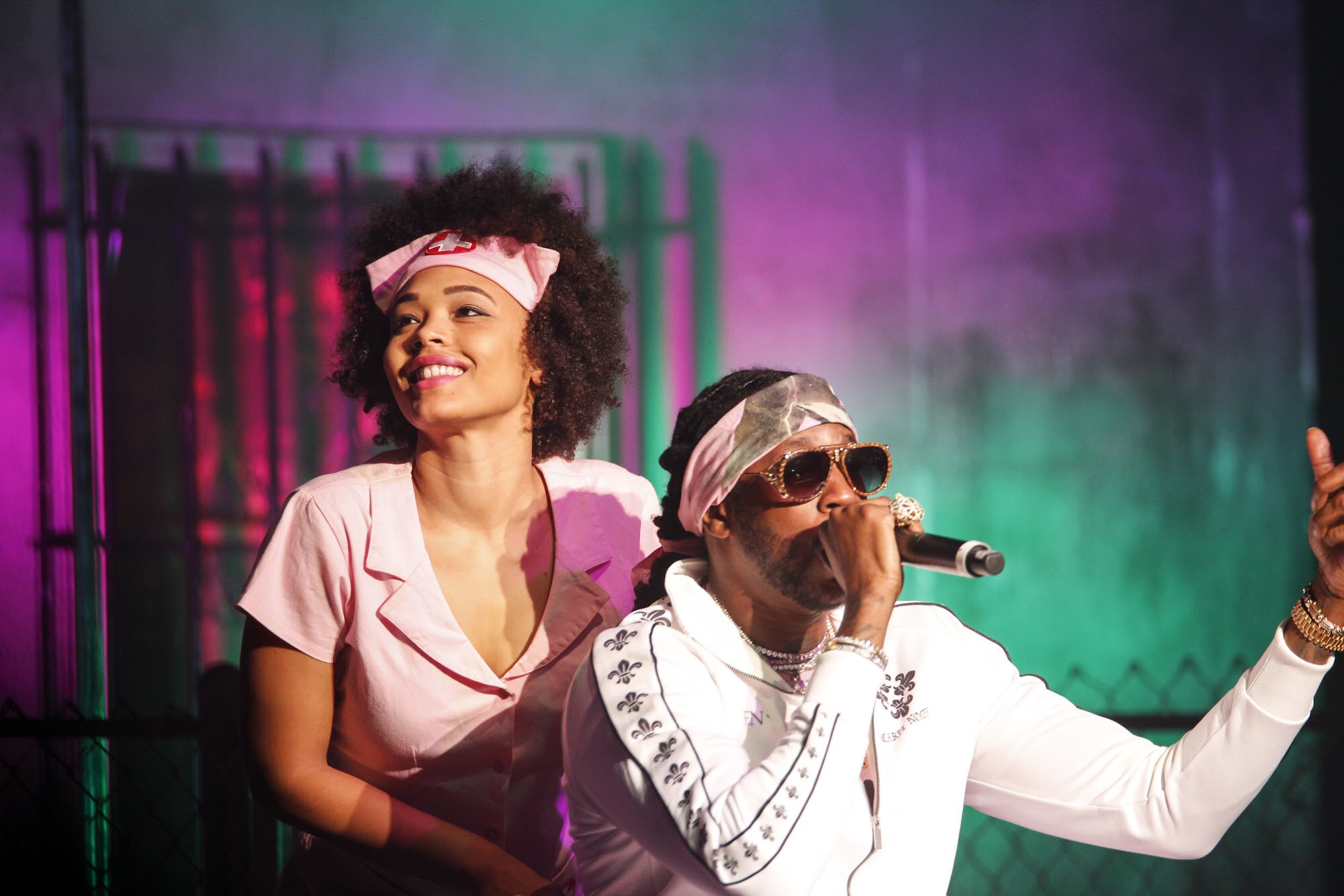 2 Chainz rocked the stage last night at the Pageant!
Young Dolph hooked up with 2 Chainz for his Pretty Girls Like Trap Music Tour, which is the name of 2 chainz's new album. Young Dolph may have opened for 2 Chainz but the Memphis born rapper is not unknown by a long shot. Fans were eager to sing along with him on songs like '100 Shots.'
Young Dolph performed songs from his new album titled Bullet Proof and his debut studio album from 2016 named King of Memphis, which debuted at number 8 on Billboard's top R&B / Hip Hop Album Charts. Dolph is a independent star that is making waves within the rap industry.
I was amazed at the ingenuity of 2 Chainz in this concert. During the tour, the Atlanta rapper broke his leg somehow. Most people would have called off the tour for rest and recovery, but not 2 Chainz. He decided to use a leading lady to wheel him around during the show, while he kept one leg propped up. She was dressed in a sexy "nurse's" uniform. I found out later that the leading lady is apart of his dance team and she complemented the rapper well. It was truly entertaining!
The crowd never stopped screaming through the multiple albums that 2 Chainz's performed, but nothing was better than songs from his current album; Pretty Girls Love Trap Music. I think he's right because they came out to the 2,000+ capacity Pageant.