St. Louis Symphony Opening Weekend Starts September 28. A Look Back at Last Season's Finale.
Finally! Symphony season is upon us. as such, I'd like to give a brief recap of last seasons finale…
Let me start by admitting that I am no veteran of attending symphony performances or even listening to classical composition. While I've always appreciated the form and style, I never caught the bug, so to speak, and so I went to this concert with very green, but open ears.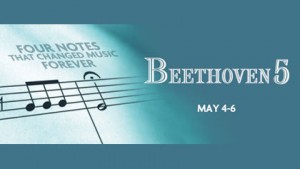 Upon arrival I read through the performance notes and saw that there had been an emergency stand in for the scheduled conductor, Rafael Fruhbeck de Burgos. Filling in on short notice was Toronto born conductor, Peter Oundjian. Peter began his relationship with the St. Louis Symphony in 1998 when he stepped in — again on short notice — and has been returning annually ever since. It was obvious there was a connection by observing how well he engaged with the players with such little ambivalence. Good and great conductors learn to mesh well with their orchestras and inspire their best performance or they fall from their perch or maestro
The Saint Louis Symphony started this performance out with a piece called Russian and Lyudmila Overture, composed by Mikhail Glinka. Originally part of an opera Written in 5 acts, It begins abruptly with sweeping string arrangements and eventually cools to a pulsating roll. The low end holds the rhythm in place while the instruments in the higher register flutter and swirl around. It was a perfect opening performance as it was fairly short. Clocking in around five minutes and twenty seconds, it was just the right amount of time to wet the proverbial pallet of the ear.
Once finished, the players shuffled around to allow the grand piano to be hauled on stage right in front of the conductor's podium. The real gem of the performance was in the second act: a concerto composed by Sergei Rachmaninoff. Considered to be one of the most accomplished pianists of his time( the romantic period), Rachmaninoff wrote Piano Concerto No. 3 in D minor, op. 30 in 1909. The St. Louis Symphony First performed it first on January 27, 1927 and have been playing it regularly ever since-For good reason.
This performance had Stephen Hough as the piano soloist. Widely regarded as one of the most important and distinctive artists of his generation, Hough led a very powerful rendition of the piece. While listening, I wondered if Danny Elfman, of motion picture making fame had taken a page from Rachmaninoff's Journal, as the piece has a very dark and brooding quality about it; with the piano transitioning from calm to very manic was entrancing. The feeling is very twisted and undeniably beautiful. The role of the symphony augmented it very well and gave the performance wonderful thundering dynamics throughout the forty or so minutes of playing. Stephen Hough masterfully commanded the role of solo pianist and had many standing ovations culminating in his coming out and playing an encore of a short and sweet jules massenet piece called 'Crépuscule.'
The orchestra and conductor closed the concert with Ludwig Van Beethoven's 'Symphony No. 5 in C Minor, op. 67. The very recognizable Four note motif boomed in…An expectant and appreciative audience listened on to one of the most recognized and popular compositions in classical music. One thing is for certain…no matter if you've heard it 5 times or 500, It's power doesn't falter, and it never ceases to take you on some sort of reminiscent adventure from start to finish.
In closing: Opening weekend starts TOMORROW (9/28) at 10:30 a.m.
To observe David Robertson conduct his symphony through Ottorino Respighi's "Pines of Rome" you may purchase tickets from the St. Louis Symphony's website below. You can also take a look at what's to come by viewing the performance calendar for what looks to be a quite promising season at Powell Hall.