St. Louis Concert Preview: Spring and Summer 2017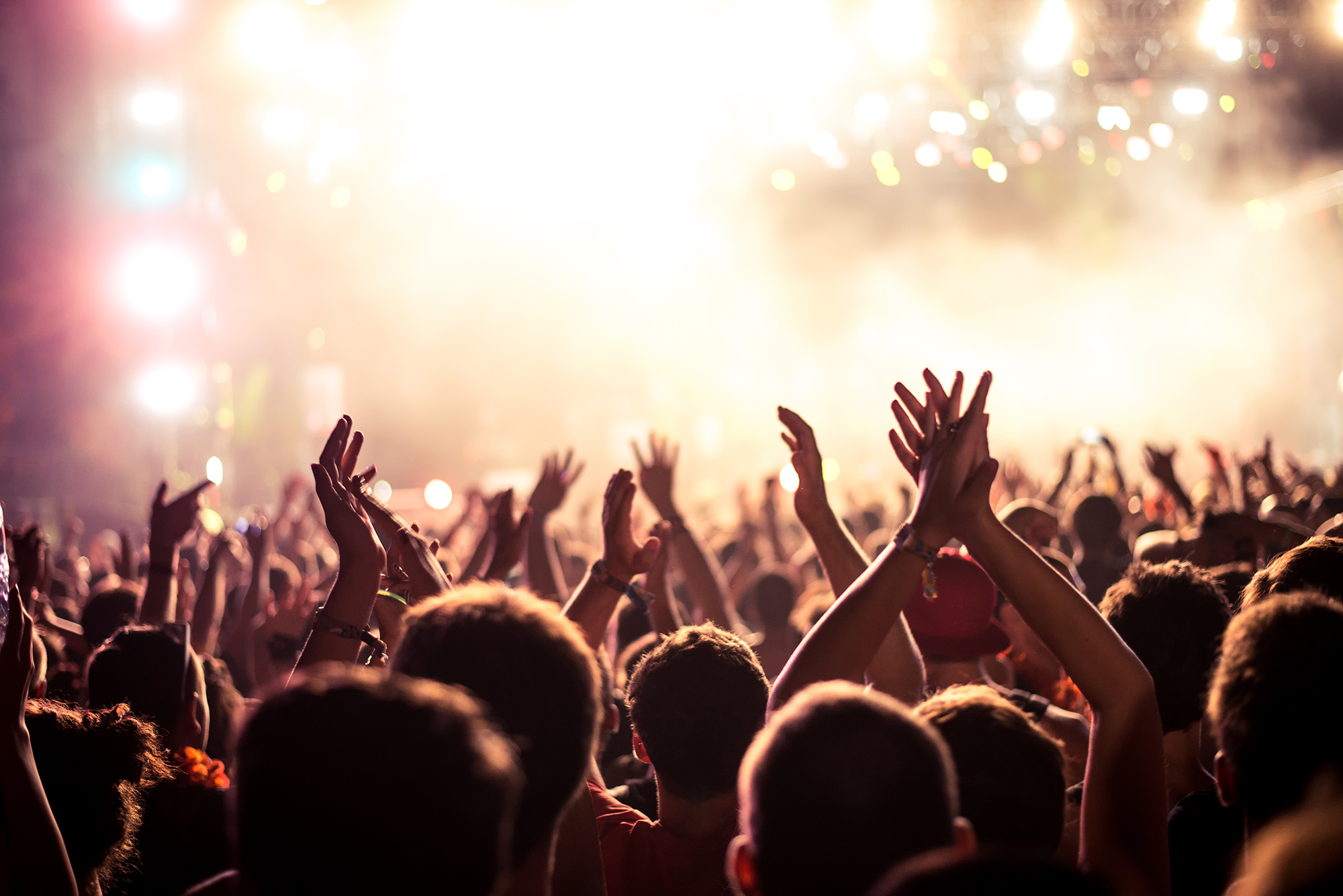 Rejoice St. Louis music fans. There is a little bit of something for every concert-goer this spring and summer season.
As usual, Hollywood Casino Amphitheatre has a full lineup. Highlights include: Pat Benetar and Rick Springfield on May 6, Luke Bryan on June 3, The Muse with 30 Seconds to Mars on June 13, Chicago and The Doobie Brothers on June 21, Def Leppard on June 22, Florida Georgia Line with Nelly on June 25, Train with OAR on July 1, KSHE 95's Pig Roast featuring REO Speedwagon and Styx on July 2, and Boston with Joan Jett on July 5.
Jimmy Buffet will play the amphitheatre on July 6, while Third Eye Blind plays July 11. The Silver Sun Pickups will also be on the bill.
Headbangers will enjoy Iron Maiden on July 12, while country fans will turn out for Jason Aldean on July 21. Soft rock fans will enjoy the sweet sounds of Nickelback on July 25. Dierks Bentley will bring his What the Hell World Tour to town on July 29. Grammy winner Chris Stapleton will perform on August 5, while Green Day will rock out on August 14. Zac Brown Band will perform on August 27, while Deep Purple and Alice Cooper are in town September 8.
105.7 The Point's annual Pointfest show will be a two-day event this year. On May 13, Breaking Benjamin and Korn will headline the show, while Soundgarden will headline on May 20.
If outdoor concerts aren't your thing, don't fret because there are some great shows coming to St. Louis' indoor concert venues this spring and summer. Highly Suspect will play The Pageant on April 21, while The Flaming Lips will play on April 23. Anthrax and Killswitch Engage will bring some heavy metal to The Pageant on May 1. Trey Songs will be in town on May 5 for R&B fans. Rapper Travis Scott headlines a show at The Pageant on May 17. Tech Nine will play The Pageant on May 26, while Seether returns to St. Louis on June 10. Old Crow Medicine Show will return to The Pageant June 12, while J.Cole performs June 13. 311 will return to St. Louis on June 29 for a show at The Pageant. Chevelle will headline a show at The Pageant on July 25. Ryan Adams will return to St. Louis on August 1 for a sold out show at The Pageant.
The Kongos will play Delmar Hall May 7. Delmar Hall is next door to The Pageant, for those who have not been there yet. The Pretty Reckless will also play Delmar Hall on May 11. The lead singer of Pretty Reckless, Taylor Momsen is originally from St. Louis and has rose to fame on the show One Tree Hill. The Indigo Girls play The Pageant on May 12, while The Cult plays May 14. The Old 97's will play Delmar Hall on May 16.
Pop's will also have some well known acts this spring, as T.I. will perform on May 19. Twiztid will play Pop's on May 20.
The Ready Room also hosts a few big name acts this season. The Orwells will play April 10, while Emily King plays April 15. Bone Thugs N Harmony will play The Ready Room on May 20. The Bad Suns will headline a show on June 7, while Reverend Horton Heat plays The Ready Room on June 15.
Barenaked Ladies will play Peabody Opera House on May 15, while Grammy winner Norah Jones will play Peabody Opera House on June 6. Jermaine Dupri brings his SoSoSummer 17 Tour to Peabody on June 7. Lyle Lovett will play the Peabody on July 28.
The Scottrade Center will also host some big concerts this spring and summer. Neil Diamond will bring his 50th Anniversary Tour to town on April 12, while Tim McGraw and Faith Hill will perform on April 27. Hall and Oates will come to town with Tears For Fears on May 6, while Tom Petty will perform May 12.  Eric Church comes to town on May 13, while Chance the Rapper performs May 14. The Chainsmokers will be in town on May 18. Roger Waters will perform on May 30, while New Kids On the Block will perform along with Paula Abdul and Boys 2 Men on June 17.
The Saint Charles Family Arena will also host some concerts this spring. The Beach Boys and The Temptations will play St. Charles on April 23. On August 19, The Back To The 80s show will take place. The show is headlined by Howard Jones, Modern English, The English Beat, and Men Without Hats.
Ballpark Village has also become a hotspot for concert goers. BPV has a great lineup this summer, as Morris Day and the Time will play on May 26. Jon B. and Silk will perform on July 21, while Bush will perform July 22.