Wrestlemania: Goodbye, Undertaker. The End of An Era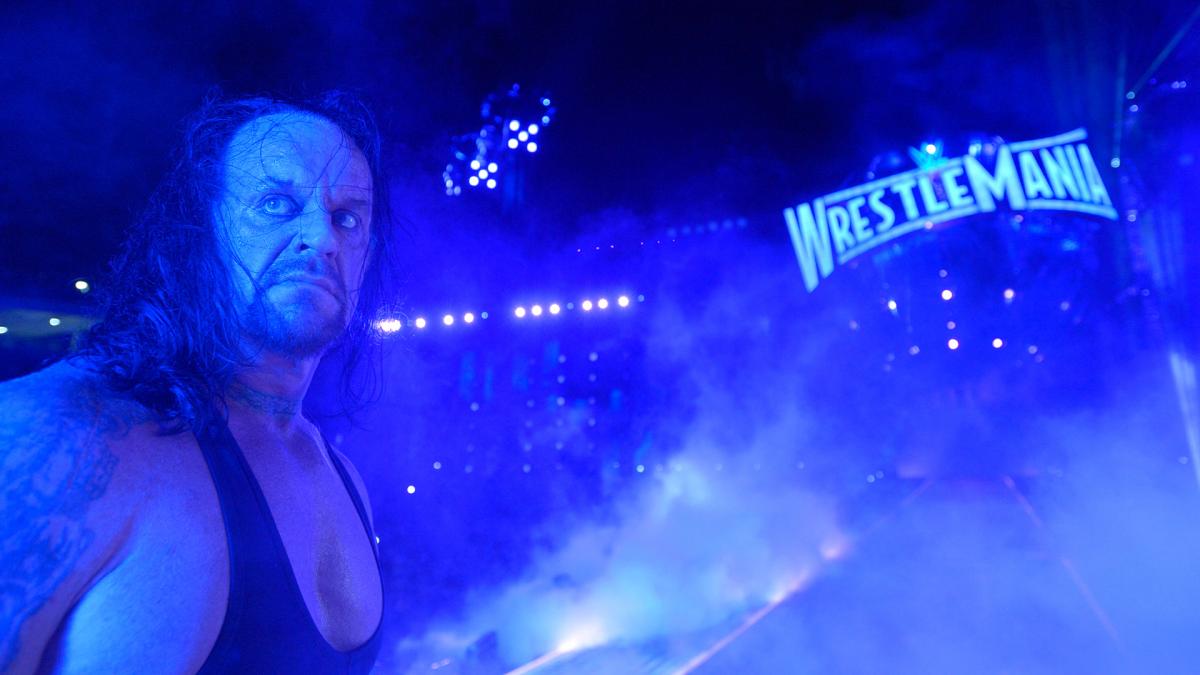 For millions of wrestling fans around the world, a part of their childhood died on Sunday, April 2 at Wrestlemania when Roman Reigns put The Undertaker out of his misery.
The Deadman looked old, weak, and slow against a younger and more agile Reigns. Having just turned 52, it was time for Mark Calaway to ride off into the sunset. Perhaps the career should have ended three years ago when Taker's streak of 21 straight Wrestlemania victories was ended by Brock Lesnar. But, in the world of pro wrestling, Undertaker was a mainstay. It would be hard to find someone more loyal to their company. Taker probably had opportunities to leave WWE throughout his storied career, but he stayed loyal to Vince McMahon.
Sunday night, as Taker stood in the middle of the ring, after taking spear after spear from Reigns, it was unclear if The Dead Man would really rest in peace. The match, which wasn't anything to write home about, was tough to watch for fans of Undertaker. He struggled to get Reigns up for The Last Ride, there was a botched segment where Reigns was supposed to reverse the Tombstone Piledriver. There were glimpses of classic Taker in the match, which also made it more evident to how many steps Taker had lost.
Having the pleasure to be at Wrestlemania 30 and 33, I was able to witness Taker's first Mania loss and his eventual funeral. Never being a huge Undertaker fan, I don't think I understood the importance of the man to WWE, and to professional wrestling itself.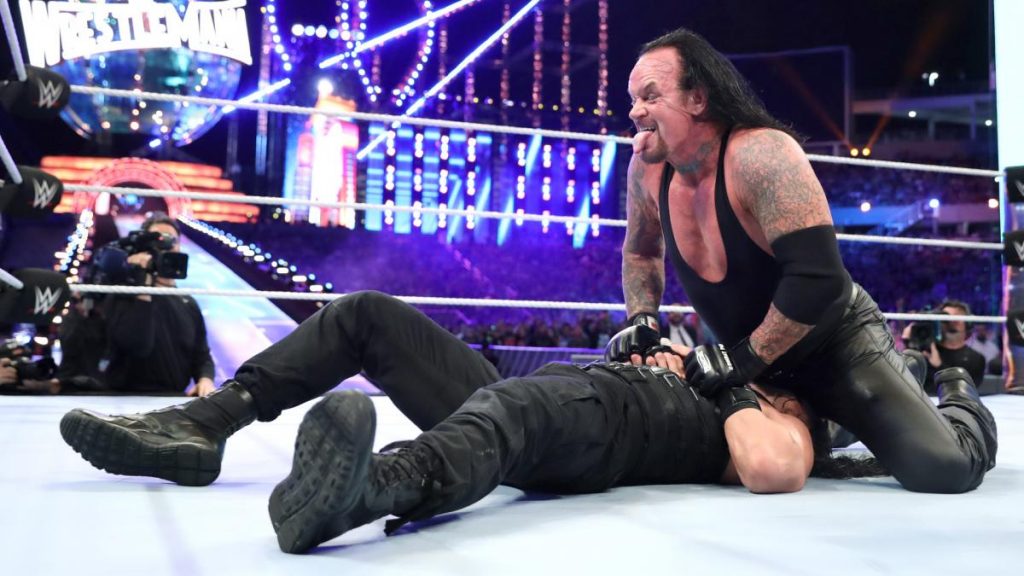 Photo Credit: WWE
One of the rare big men who could move, Taker captivated audiences throughout the 90s with his dark and demonic ring apparel. Like most wrestlers, Taker chose to drop the deadman gimmick for a time, opting to wrestle as a street fighting biker, often riding a motorcycle to the ring. While fans endured the character and praised him, the real Undertaker was missed by many.
Eventually, Calaway returned as The Dead Man, and fans erupted with joy. With a 23-2 Wrestlemania record, Undertaker was responsible for many classic matches throughout the years. Classic encounters with Shawn Michaels, Triple H, Randy Orton, CM Punk, Edge, and Ric Flair will never be forgotten and are forever etched into the brains of Taker's fans.
One thing I can say about the Taker is he was one of the rare wrestler's who did not have to talk. His entrance, his look, and his match told the story. He had that rare ability to captivate an audience of 25,000 fans without saying one word. He was truly a legend of sports entertainment.
As Taker took his coat, hat, and gloves off in the center of the ring Sunday, it became clear that WWE and wrestling as a whole has lost a legend. Undertaker will undoubtedly go into the WWE Hall of Fame next year at Wrestlemania 34. As a witness to grown men crying after Taker's streak was ended, I laughed. I didn't understand it's importance. However, on Sunday, as I stood and watched a legend being laid to rest, I got it. It was an emotional moment in sports entertainment that I will never forget. The WWE and wrestling analysts can say Roman Reigns beat the Undertaker at Wrestlemania 33, but we know who really beat Taker. It was Father Time. In the end, not even the Undertaker's streak could stand up to Father Time.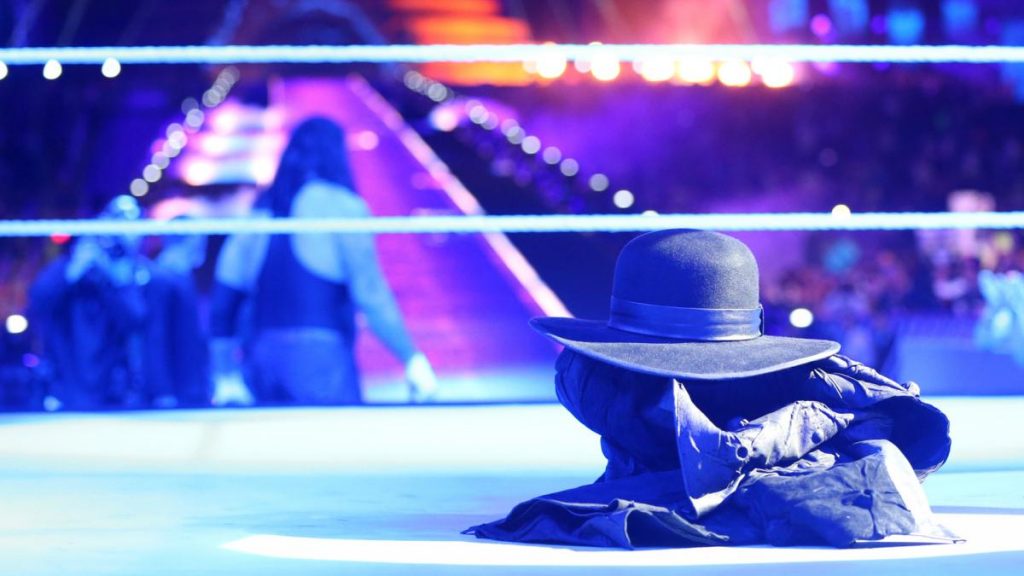 The Undertaker exits the ring for the last time at Wrestlemania, leaving his trademark outfit behind. Photo Credit: WWE