Sprint is Getting the Apple iPhone, Release Date Unknown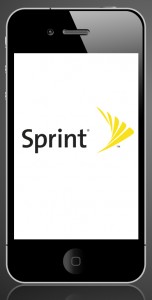 Sprint is getting the iPhone.
That's about it, no other information at this time, but my source has connections with employees at Sprint that have been handed down the word today that an iPhone of some form (either the 4, 4S, or 5) is making its debut on the Now Network.
This falls in line with another rumor that the next iPhone will be released for all carriers (assuming T-Mobile is on its way out by then, we'll only have the Big Three: AT&T, Verizon, and Sprint). Here are my questions:
Will it just be a Sprint-branded CDMA iPhone 4? If so, will we see it before the next iPhone arrives in Q3 2011?
Will Apple release the next iPhone on all carriers later this year?
How will Sprint's iPhone be different than Verizon's and AT&T's offerings?
Will it include WiMax or even future LTE support?
Let the speculation begin. I welcome any of the doubtful to bookmark this page to tell me I was right.