Sports Photos: STL City falls to Sporting Kansas City in game one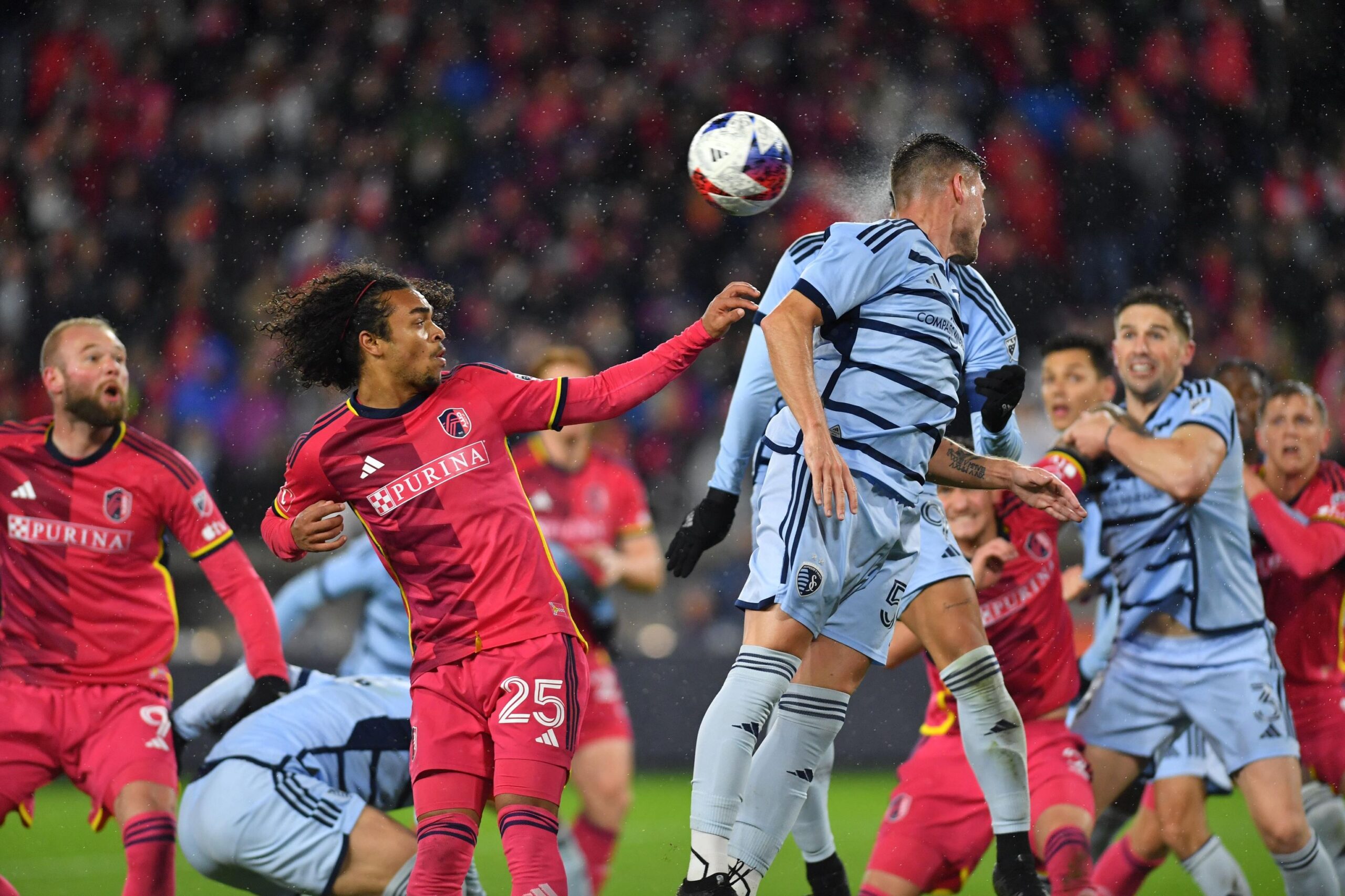 In the first ever home game at CITY PARK, the top seed MLS Western Conference, STL City SC, fell to the eighth-seeded Sporting Kansas City, 4-1.
A sell-out crowd endured a late start of 9 p.m. and endured cold temperatures and falling rain in the loss.
City SC will play Sporting KC on Sunday, Nov. 5 in game 2 of the Best of 3 series. In order to keep the season going, St. Louis will be facing a must-win game.
Check out our photos below by Brendon Klohr.