Scott Pilgrim vs. the World: The Interactive Trailer!!!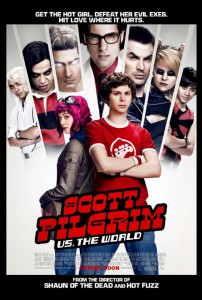 Yahoo has just posted this quite cool and creative interactive trailer for the up coming Scott Pilgrim vs. the World (In theaters Aug 13th; that's next Friday!).
I have for one seen this film already and am a big fan and I think you will be too as long as you know what you are getting into.  This trailer does a nice job of setting up the world of Scott Pilgrim and fans of the comics, those anticipating the film, and those who could care less will probably find something cool about this nifty little feature.
So check it out below and start clicking.  My high score is 60,000!