Scott Hicks In Talks To Direct Nicolas Sparks' "The Lucky One"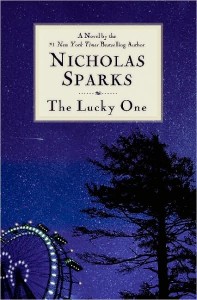 Good news for all you Dear John and The Notebook fans. It looks like you might be getting another Nicolas Sparks movie adaptation coming soon. This time from the director who brought you Shine and The Boys are Back. Scott Hicks is in talks to direct the popular Nicolas Sparks novel The Lucky One.
The Lucky One tells the story of a Marine who attributes surviving three tours in Iraq to carrying around the picture of a woman he has never met. Once he is done with his service he returns to North Carolina in search of the woman who helped him get through the war.  Will Fetters the writer of the upcoming Robert Pattison and Emilie de Ravin film Remember Me , is doing the script for this film.
No word on any casting yet, but expect a strong cast. Scott Hicks commands enough respect that he will get solid performers in the roles. If you've never seen Shine, I suggest go putting it in your Netflix queue, and while your at it put his latest The Boys are Back in there as well. He has a way with actors, and he gets the best performances out of them.
Any thoughts on who you would put in the roles?