FX Picks Up Animated Show "Archer" For Its Second Season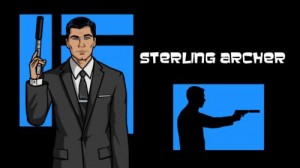 FX continues to show its commitment to its programming by picking up the animated spy comedy, Archer, for a second season to air in 2011.  Archer was created by Adam Reed, the creator of Sealab 2021 and Frisky Dingo, when he spotted a beautiful woman, and came up with the idea of a spy who can always come up with the perfect line. He pitched the idea to FX, who picked it up for an initial six episode season.
"Executive producers Adam Reed and Matt Thompson are delivering a hilarious series and it truly earned a second season," states FX Executive Vice President for Original Programming Nick Grad. "H. Jon Benjamin, Aisha Tyler, Jessica Walter, Chris Parnell and Judy Greer comprise one of the best voice casts of any animated series on TV. We're very happy with the audience response and critical acclaim for Archer and are excited to move forward with it."
"We are incredibly excited about the opportunity to make a second season of 'Archer,' and grateful that FX has enough faith in the show to allow it to build an audience. Excelsior!", said the show's creator Adam Reed.
If you aren't watching the show, you really are missing out on some great comedy.
Watch the pilot below: (Viewer Discretion Advised)