Funny or Die Presidential Reunion Video – Former Saturday Night Live Presidents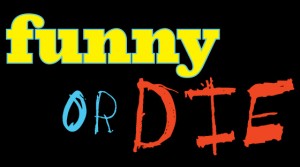 It is funny since I was just talking about such an agency the other day, but Funny Or Die has created a very funny video message using SNL cast mates who are playing presidents they once played on the show. The message is about a new Consumer Financial Protection Agency, to protect consumers from hurtful business practices. Watch the video to see what they have to say about it.
Cast
Fred Armisen – Barack Obama
Maya Rudolph – Michelle Obama
Will Ferrell – George W. Bush
Darrell Hammond – Bill Clinton
Dana Carvey – George H.W. Bush
Jim Carrey – Ronald Reagan
Dan Akyroyd – Jimmy Carter
Chevy Chase – Gerald Ford

Watch the Funny or Die "Presidents Reunion" Video Below:


Barack Obama gets a surprise visit in the night from ex-Presidents Bush Sr., Bush Jr., Clinton, Ford, Reagan and Carter to get a few pointers about the Consumer Financial Protection Agency and why it's so important.