Sam Worthington Taking Another Sci-Fi Adventure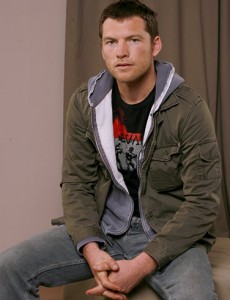 With TERMINATOR SALVATION, AVATAR, and CLASH OF THE TITANS, Sam Worthington was looking like the new "it" action star for studios to turn to.  The problem was that two out of three of those films were not good, and I personally think AVATAR is over-rated.  Since then, Worthington has starred in two smaller films, THE DEBT and LAST NIGHT.  But he is ready to break out again into the action world.
He is currently filming (the unnecessary) sequel WRATH OF THE TITANS.  And now Worthington is in talks to star in another big, action film for Warner Brothers.  Little details of the film are known aside from that it will be a space war film written by Aaron Guzikowski.  Oh, you haven't heard of Guzikowski?  Yeah, me neither, but according to IMDB his first writing credit will be CONTRABAND, a film with quite an impressive cast that includes Wahlberg, Beckinsale, and Foster.
I'm not really wowed by Worthington in any way.  His acting leaves a lot to be desired, and there are certainly better action stars out there.  But Sam isn't going away anytime soon.  What do you think?  Are you a big fan of Worthington?  Let us know in the comments below.