Ryan Reynolds Starring in "R.P.I.D"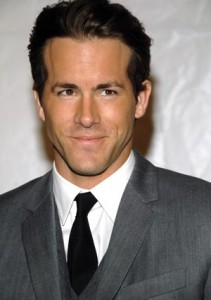 Ryan Reynolds must be a big fan of graphic novels/comic books, because he is now signed onto yet another graphic novel adaptation. The star who is already attached to comic book properties Green Lantern and Deadpool (and previously Blade), has now signed on to star in R.I.P.D based on the 2000 Dark Horse comic book of the same name.
R.I.P.D stands for the "Rest in Peace Department", an afterlife law enforcement agency. Reynolds is signed onto play the main character, Nick Cruz, who joins to the force to find his killer, and earn his way into heaven. Things don't go as planned, and Nick is stuck in the R.I.P.D for a while longer with a trigger happy gunslinger partner who he doesn't see eye to eye with.
Say whatever you wish, but I like Ryan Reynolds. Now that he is choosing geek friendly genre choices, I'm enjoying him even more. Casting him in these roles is a smart move by studios, they are opening up what is traditionally a category aimed at teenage to middle aged males, to something women of all ages could go see. Why is that? Because women love Ryan Reynolds and his inhuman physique.  The only question is if the actor can keep up with this busy schedule?