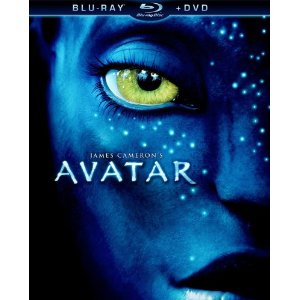 Just a friendly reminder to all you Avatar
fans out there that Amazon has the Blu-Ray on sale for 24.99 and that also includes the DVD.  So for any of you that haven't converted to Blu yet you can buy this version this month, watch the DVD till you go Blu and then when you do you will have a top reference quality Blu-ray to show off your new system; sounds like a deal to me.
Added to this, if Amazon drops the price of the title your cost will as well per their Pre-Order Price Guarantee so you are guaranteed the lowest possible price Amazon offers; which will be as cheap as any brick and mortar store you will come across.
Avatar (Two-Disc Blu-ray/DVD Combo) [Blu-ray]