Ryan Phillipe and Abbie Cornish Breakup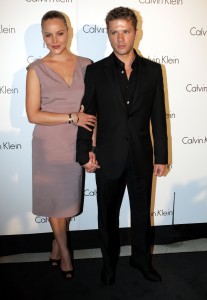 PEOPLE magazine is reporting that Ryan Phillipe and Abbie Cornish's relationship was over.  Which was news to me, because I wasn't even aware that it was going on.
"Abbie ended the relationship with Ryan and she moved out of their home," their rep told PEOPLE. The rep didn't add that Phillipe has been crying a lot, and that his room was not filled with a mixture of sad and happy tissues, but this is all mere speculation at this point.
The rumored cause of the breakup is Phillipe's infidelity. He is apparently a celeb that people must know well enough to get around. His club interactions go like this, "Hey I'm Ryan Phillipe, you should let me in VIP. Wait, you don't know who I am? I was in Breach…oh, never heard of it? What about Antitrust? Not that one either? How about Cruel Intentions? Yeah…totally Reese Witherspoon was hot in that…I was married to her…"
What goes around comes around I guess. Abbie Cornish took a lot of heat for the divorce of Ryan Phillipe and Reese Witherspoon back in 2006, and I have a feeling she knows what it is like to be on that end now. How does karma effect Phillipe? Have you seen his career?