Ryan Adams Takes No Prisoners at The Pageant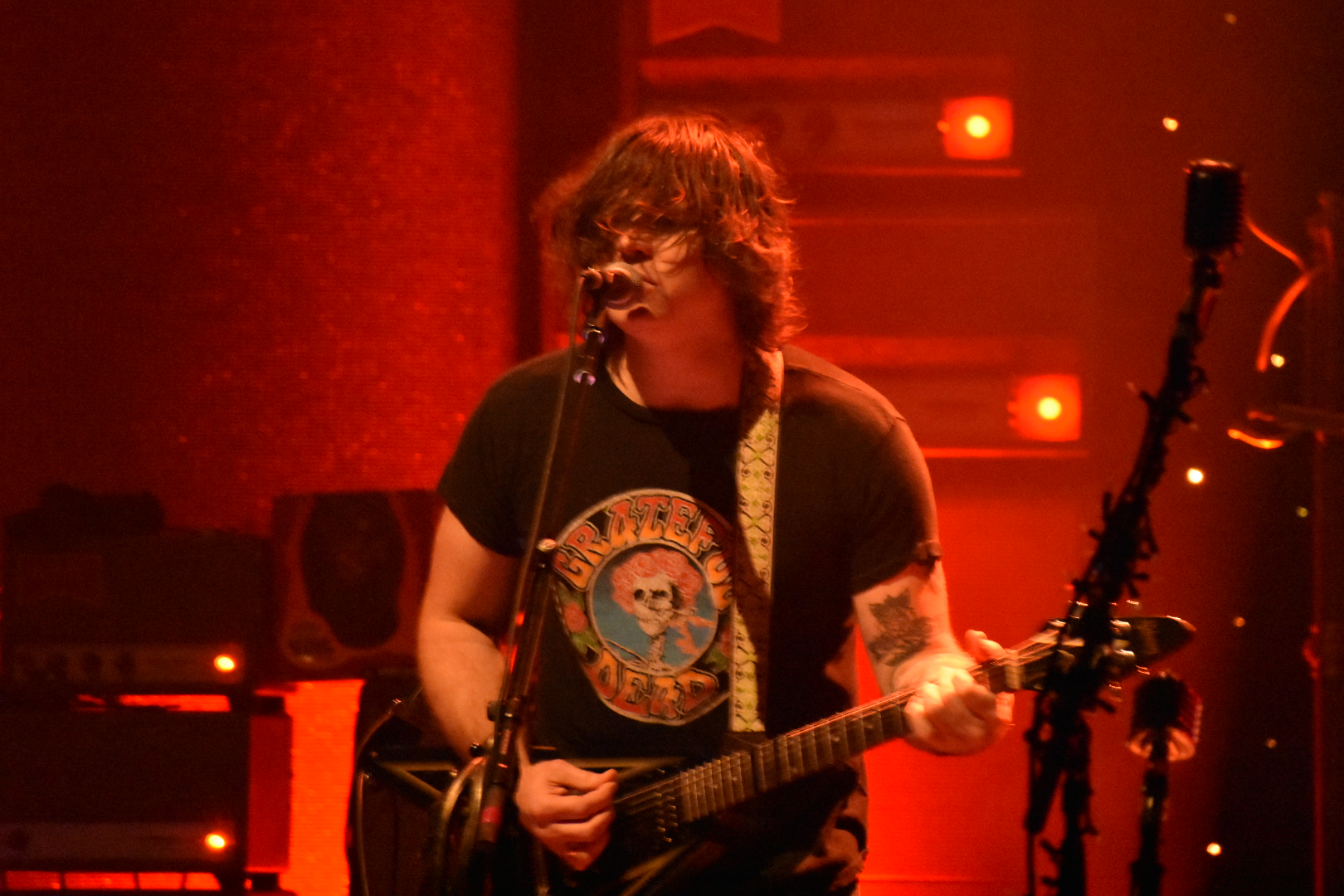 Ryan Adams' Prisoner Tour came to The Pageant Tuesday evening, and while no one in the venue was being held against their will, Adams had a sold-out audience captivated.
Adams opened the show with his recent single, "Do You Still Love Me," and went right into the fan favorite "To Be Young." As soon as Adams finished his second of 23 songs on the night, fans knew they were going to be in for a treat.
Highlights of the night included "Gimme Something Good," "When Stars Go Blue," "Cold Roses," and "Let it Ride."
Being the fourth time I'd seen Adams, I wasn't quite sure what to expect. The rocker has gained a reputation for sometimes being in a foul mood in past shows. On Tueaday, Adams seemed very mellow and ready to show why he will hopefully be nominated and win his first Grammy of his career. It's really a crime he hasn't won yet, given his catalog of material.
That material was on display Tuesday night, as Adams took a little from his newest album and sprinkled in a bit of each of his albums to make for an enjoyable 2-hour set.
Adams musicianship was on display all evening, as he showed why he's one of the best guitarists in the business. He's also damn good on the harmonica.
While not everything Adams performed went over well with the crowd, a tribute to Jerry Garcia seemed to leave many wondering when it would end, overall, Adams made sure his fans didn't leave disappointed. I personally would have liked to hear a couple more of his more country sounding songs, but I'm not going to complain about a small thing like that. Adams' Prisoner album is said to be his most personal yet, and it shows in his performance. He seemed to put more energy and heart into Tuesday's show than any past show I've seen.
Ryan Adams show at The Pageant gets an A-.