Incubus and Friends Throw a Party at Hollywood Casino Amphitheatre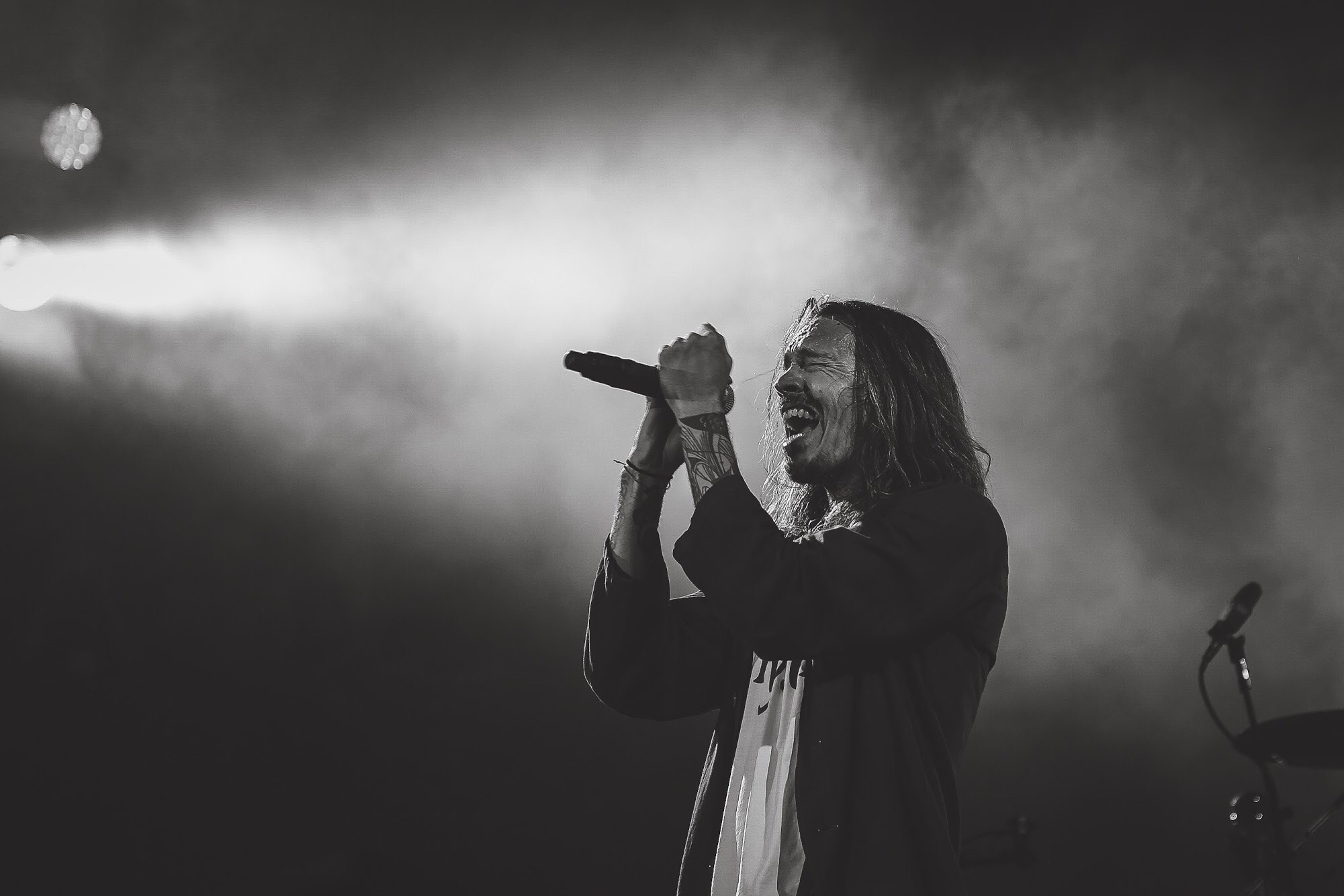 Opening act Judah & The Lion set the bar high for Incubus' '8' tour, on Tuesday, August 8th. Frontman, Judah Akers, summed up their motto best when he said "We decided a long time ago we would never try to be cool, we would just have fun." And fun is exactly what they created, especially during their seemingly random covers which included 'Booty Work' complete with choreographed dance moves. They delivered high energy, enthusiastic performances and the crowd couldn't get enough.
The crowd seemed to settle slightly as Jimmy Eat World took the stage. With a quick wave from lead singer, Jim Adkins, the band dove right into the music. The first part of their set had a laid-back presence, focusing on their songs and not much talking to the crowd. They took a quick break from playing to reminisce about the years they've been playing together and the 9 albums they've made in that time. From that point on the energy crescendoed until the end of their set. Songs from album, Bleed American, prompted the most response out of fans who were singing every word to hits such as "The Middle" and "Hear You Me". These nostalgic songs gave the band the perfect opportunities to let the crowd take the lead on vocals, and they enthusiastically did so until the very last note.
Incubus, like their forerunners Jimmy Eat World, got straight to the music. Lead singer, Brandon Boyd, was an equal part vocalist and performer sucking the crowd in with his dramatic movements across the stage. The band played a variety of hits off of their 8 albums that have been produced to date. Incubus is known for being in a league of their own somewhere between punk, metal, and indie; and have created a devoted following because of their uniqueness. The crowd was quite responsive, especially to hit song Megalomaniac. Incubus kept the energy up all the way through to their encore performance of Aqueous Transmission.