Rumor Mill: "Predators 2" Coming Soon?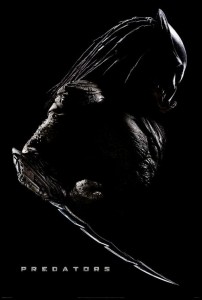 According to IGN, in an interview with Robert Rodriguez, Fox has already given him the go ahead for a sequel. Well, to start pitching ideas for a sequel anyways.
"(Fox) said, 'Let's do some other ones. What other story ideas do you have?'" Rodriguez told IGN. "Because it was like, let's test out the market with this one. They really wanted it to be pretty contained, pretty scaled-back.
"They didn't want to put too many of the ideas into it that we could save for a second one. So we could see what the appetite was, because the bigger movie would actually be what comes following that."
"(Predators) kind of sets up a new storyline, new location and world, and then you can kind of go crazy from there," he said, before claiming that a second film would also form the third part of a kind of alternative trilogy.
"When I wrote Predators, it was to forget that even Predator 2 was made. So (with the sequel) all you would ever have to do is watch Predator and Predators, and you would have a little complete thing."
Looks like Predators 2 has a better than average chance of being green lit by the studio.  It should be noted that Fox asking for ideas does not constitute a film being greenlit, only the fact that they are pursuing the option.
What do you think? Was Predators good enough for a sequel? Let us know in the comments!