Rumor Mill: Joseph Gordon-Levitt Playing The Riddler in Christopher Nolan's "Batman 3"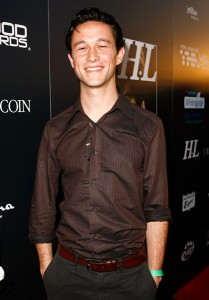 It has been rumored for a while that the next villain for the sequel to The Dark Knight would be none other than The Riddler. Why wouldn't it be? The Riddler fits in perfect with Nolan's take on the world of Batman. He has ulterior motives that could surface just as easily in the real world. Nolan's villains aren't so fantastical that they couldn't exist in the real world.
FirstShowing.net has a "reliable" source saying that The Riddler is already being cast for the upcoming Christopher Nolan project, Batman 3.  Among the names listed for the roles is 29-year-old actor Joseph Gordon-Levitt who most recently appeared in Nolan's Inception.  However, the role calls for a 35 to 45 year old actor, which makes Gordon-Levitt a little young for the role.
FirstShowing.net seems pretty certain that the casting information is correct about The Riddler, but is less certain about Gordon-Levitt being attached to the role. They are smart enough to keep that on the rumor side of things.
I don't think anyone will be surprised to hear The Riddler is the next villain choice in this superb Batman series, but I'm a little disappointed. I've always considered The Riddler a bit too close to The Joker in terms of their type of villainy. I, however, have total faith in Christopher Nolan and his team, and I'm anticipating an entirely unique portrayal of the character that will make me forget about the awful Jim Carrey Riddler in Batman Forever.
What do you think? Let us know in the comments!