Rumor Mill: Chris Columbus Directing New "Superman" Movie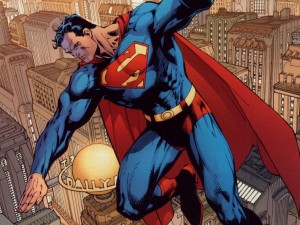 On an average day when you read speculation about Hollywood dealings, you can expect over half of what is rumored to be true. This is one of the times where you pray that the rumors are indeed true, or you might be witnessing a colossal failure among the magnitude of Battlefield Earth.
Superman Homepage is reporting the rumor that Chris Columbus is currently WB's favorite to direct the Superman reboot.
"David Goyer really wanted to direct but nobody from either studio think he's good in that arena," reveals the studio insider. "He's great at coming up with story and ideas, like George Lucas. It's his execution where he's weak which is why people like Chris and Jonathan Nolan and Guillermo Del Toro have had the best results with his scripts."
I was really excited to hear that Christopher Nolan was going to be guiding this project in the right way, and him and his team would be producing the feature. I don't look at Columbus and think he is a good fit. Sure, he made a decent start to the Harry Potter series, but his translation was a bit too literal. He does a decent job with the sentimental fare, but I'm still not sure it is right for this project.
WB was reported at one time to make Superman into a darker story (even though that had already failed with Superman Returns). They then handed the reins over to Goyer and Nolan, who both seem to have solid grasps on comic book source material.  This move would not make any sense, especially since Columbus is usually a director who has a hand in producing and writing a lot of the features he works on.
Is it wrong for me to hope with someone with sensibilities closer to Christopher Nolan? Let me know in the comments!