Rose Byrne and Jason Flemyng Join Matthew Vaughn's "X-Men: First Class"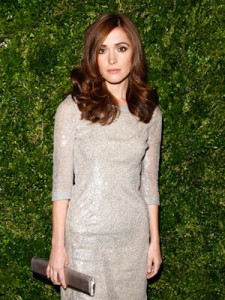 As Tim pointed out to me last night, Matthew Vaughn's X-Men: First Class is getting pretty close to its anticipated start date, but there is still a lot of casting going on.  The anticipated start date is still a couple weeks away, but last I heard even with these two new cast members, they still have spots to fill. The film, which is scheduled to be out next June, looks as if it is going to have a quick shooting schedule to be able to make release date.
Rose Byrne has been cast as Professor Xavier's long time love interest, Moria MacTaggert. MacTaggert is a long running character in the X-Men saga, and dates all the way back to 1975, where she first appeared in the issue, Uncanny X-Men #96. While not a mutant herself, MacTaggert is an expert on genetic mutation, and the silent partner in the founding of Xavier's School for Gifted Youngsters. In the comics she is also the founder of Muir Island, where she continues to work on what causes mutation.
Meanwhile, Jason Felmyng, who has worked with director Matthew Vaughn in small roles before, is taking on the role of Azazel. Azazel is not a character most people aren't going to be familiar with, mainly because he hasn't appeared in the X-Men films, is the father of Kurt Wagner/Nightcrawler.
Well, if nothing else this film will have an impressive cast list. I'm just a little concerned that a film like this is going to need more than a year of production. Luckily, Vaughn has experience in this area, and that can only be a credit to this film.
What do you think? Let us know in the comments!