Rob Zombie's Next Film "Lords Of Salem" Coming Soon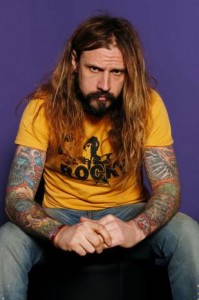 I actually don't have a problem with Rob Zombie.  A lot of people hated his two Halloween films.  I can understand his second film because it is not that great, but I think the first film is pretty good.  Yeah, it doesn't compare to the original, but he made it his own.  And as f***ed up as The Devil's Rejects is, I think it's kind of good.  So while some of you may not be looking forward to Zombie's next film, I am a little intrigued.
The Lords of Salem is set in contemporary Salem, Massaschusetts where the inhabitants receive a demonic visit from a 300 year old coven of witches.  A press release recently announced that Zombie would begin shooting the film this Spring.  I presume that the film will be shot in Salem.  I also presume that Sheri Moon will be in the film showing her butt in some way since Rob has an infatuation with it and for good reason.
Is this a project you are interested in?  How do you feel about Zombie's other films?  Let us know in the comments below.