Reynolds and Faris to reunite in 'TMI'
I went through Anna Faris' list of credit credits on IMDB, to see if there was a single role I enjoyed her in. I was surprised that there were a few that I could stand her in, but nothing really endeared me to her. Reynolds is on the other side of the fence. I like him in almost every move he is in, but doesn't make many good films. He tends to be the redeeming quality of the whole mess he is in. I'm hoping that will change with his work on Green Lantern. It looks like after that he will be teaming up with Faris again (who was a costar of his on Just Friends) for a comedy called TMI.
From Variety.com
---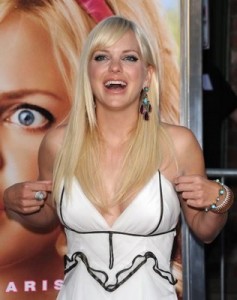 Universal Pictures has acquired "TMI," a comic vehicle for Ryan Reynolds and Anna Faris. Pic becomes one of the first purchases made by the new U regime of Adam Fogelson and Donna Langley.
Scripted by Kirsten "Kiwi" Smith and Marc Klein, the comic premise is that while honesty is the best policy for a relationship, "too much information" might not be the best thing.
Andrew Panay ("Old Dogs") will produce with Jonathon Komack Martin, latter of whom partners with Reynolds in Dark Trick Films. Reynolds will be executive producer.
Fogelson and Langley were upped to the chairman and co-chair posts at U last month, replacing Marc Shmuger and David Linde (Daily Variety, Oct. 6). The shakeup came on the heels of a series of box office misfires for the studio.
Reynolds, who is coming off "X-Men Origins: Wolverine" and "The Proposal," next stars as the title character in the Martin Campbell-directed "Green Lantern."
"TMI" is a possible candidate to follow that superhero effort.
---
Seems like your standard romantic comedy fare. I'm sure they will give each other TMI, and drive each other away, only to realize in the third act that these are the things that make them perfect for each other.