ReviewSTL Podcast: Wrestling Episode 1 – "OH YOU DIDN'T KNOW?! Your iPod Better Call Somebody!"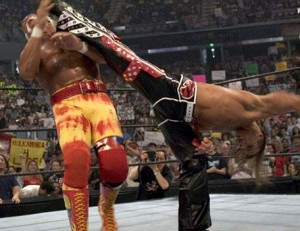 Ladies and Gentleman, Boys and Girls, Children of all ages, ReviewSTL proudly brings to you…….. Our first all wrestling podcast!  
On this episode, I (Joe) am joined by Kevin Brackett, Jeremy Housewright, and the Dynamo Pro Heavyweight Champ – Jake Dirden!
With this being our first show, we just wanted to give you fine listeners an idea of how deep our love for professional wrestling goes.  We talk about our favorite matches, favorite wrestlers, not so favorite wrestlers, and earliest memories of wrestling.
If you're a wrestling fan or even if you grew up a wrestling fan and have dropped off.  Take a trip down memory lane as we relieve some of our favorite moments throughout wrestling history.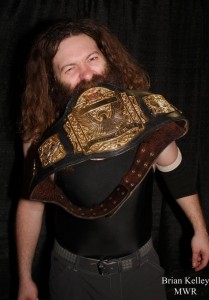 WHATCH YA GONNA DO WHEN REVIEWSTL RUNS WILD ON YOU?!
[audio: https://www.reviewstl.com/wp-content/uploads/2013/11/RSTLWrestlingPodcast110813.mp3]
Starring: Jake Dirden, Jeremy Housewright, Joe Buttice and Kevin Brackett
Run-time: 1 hr 5 min
Subscribe to ReviewSTL Podcast: reviewstl.com/category/reviewstl-podcast/feed/