ReviewSTL Podcast Episode 8: Marvel Cinematic Universe "Phase 1"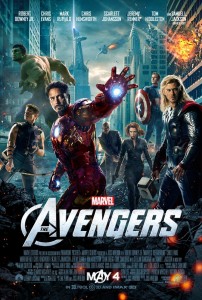 Last week, Thor: The Dark World  opened in theaters. Given that the movie is part of "Phase Two" in the Marvel Cinematic Universe, it only seemed fitting that the gents from the ReviewSTL Podcast sit down and run through "Phase One" of the Marvel Films. We also touch on the newest deal between Marvel, Disney, and Netflix.
We talk about Iron Man, The Incredible Hulk, Iron Man 2, Thor, Captain America: The First Avenger, and The Avengers. We will even get into what's coming down the pipe for the rest of Phase 2 (I get a little flustered at the thought of Captain America: The Winter Solider).
What was your favorite part of Phase One?  Is there a Marvel property you'd like to see make it's way to the big screen?  Leave a comment one the Facebook page or below.
[audio: https://www.reviewstl.com/wp-content/uploads/2013/11/RSTLPodcast111813.mp3]
Starring: Kevin Brackett, Steve Kelley, Joey Buttice, Matty Blacky
Run-time: 1 hr 8 min
 Subscribe to ReviewSTL Podcast: reviewstl.com/category/reviewstl-podcast/feed/