ReviewSTL Podcast Episode 5: Ben Affleck (the Good, the Batman & the Ugly)
ReviewSTL, bringing you the hard-hitting topics and opinions.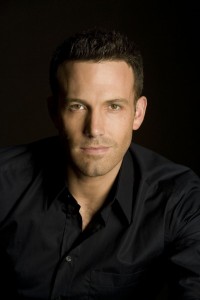 This week, the members of the ReviewSTL Podcast hit on Ben Affleck. [Editor: phrasing?]
Affleck's become one of the most polemical topics this side of whether or not we actually believe it's butter. On one hand, you have his box office flops and his notable "Bennifer" personality.
On the other hand, we've also recently seen that talent that we first caught a glimpse of when his career was still nascent. Three consecutive excellent efforts have really turned a lot of people's opinions of him, but is it enough? Can people go into the next Man of Steel film with an open mind?
This week, we discussed various movies Ben's appeared in. From the good (Good Will Hunting, Chasing Amy, The Town) to the bad (Daredevil, Pearl Harbor, Surviving Christmas), we bring our thoughts on why there may still be hope for the Man of Steel franchise.
[audio: http://dl.dropboxusercontent.com/u/24833548/RSPodcast083013.mp3]
Starring: Kevin Brackett, Steve Kelley, Joey Buttice, Matty Blacky, Blake Fehl
Run-time: 1 hr 4 min
Subscribe to ReviewSTL Podcast: reviewstl.com/category/reviewstl-podcast/feed/