ReviewSTL Podcast Episode 6: Superhero Movies Part 2 – Your Friendly Neighborhood Spider-Man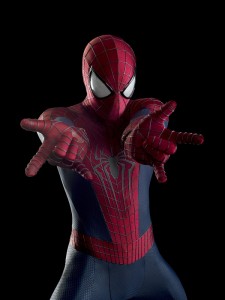 This week on the ReviewSTL podcast, our heroes continue their journey though the Superhero genre of film.  This time, they make a pit stop into the world of everyone's favorite wall crawler, Marvel's own (actually Sony owns the film rights, but you get what I mean) The Amazing Spider-Man!
Spidey debuted on the big screen in 2002.  The success of the first movie spawned two sequels (one good and one not so good).  In 2012, Marc Webb and Sony Pictures rebooted the Spider-Man franchise with Andrew Garfield and Emma Stone.  Again, the Wall Crawler was back on top.
That's right True Believers, on this episode the boys work their way through the entire Spider-Man filmography. From the humble beginnings with James Cameron to the ever strange "Emo" Spidey to the reemergence of everyone's favorite Arachnid in Marc Webb's The Amazing Spider-Man.
[audio: http://dl.dropboxusercontent.com/u/24833548/ReviewSTL091913.mp3]
Starring: Kevin Brackett, Steve Kelley, Joey Buttice, Matty Blacky
Run-time: 1 hr 4 min
Subscribe to ReviewSTL Podcast: reviewstl.com/category/reviewstl-podcast/feed/